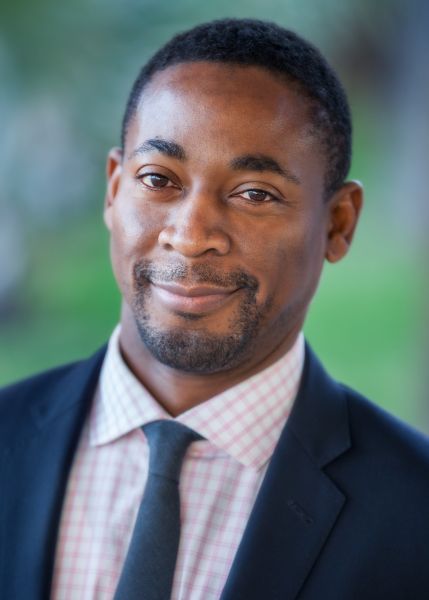 The Pérez Art Museum has picked Franklin Sirmans as its next director. He brings to the table fund-raising success, experience in four major U.S. markets (Los Angeles, New Orleans, New York, at MoMA PS1 and the Brooklyn Museum, and Houston), a curatorial focus on contemporary art—and even art journalism experience as the former U.S. editor of Flash Art and Editor-in-Chief of ArtAsiaPacific.
He may need that varied bag of tricks to draw focus to the Pérez Museum (in any month but December, when Art Basel Miami Beach descends on the city), to boost its profile and attendance within the crazily museum-rich town and to raise both operating funds and its good will with the locals.
First opened in 1984 as the Miami Art Museum, the museum was renamed (somewhat controversially) in 2013 for museum supporter and developer Jorge M. Pérez when it simultaneously opened a sprawling 200,000-square-foot, $130 million Herzog & de Meuron-designed headquarters on Biscayne Bay. Its collections are focused on international art from the 20th and 21st centuries, with an emphasis on artists from the United States, Caribbean, and Latin America.
Most recently, Mr. Sirmans has served as department head and curator of contemporary art at the Los Angeles County Museum of Art (LACMA) and artistic director of the well-regarded 2014 Prospect New Orleans biennial. LACMA exhibitions he oversaw are 'Noah Purifoy: Junk Dada," and retrospectives for Glenn Ligon and Blinky Palermo—interestingly, not exactly their blockbusters.
He follows former PAMM director Thomas Collins in the director role, who was named executive director and president of the Barnes Foundation in January.
"I'm looking for that best of both worlds," Mr. Sirmans told the Observer by phone. "Art Basel Miami Beach shines a light on the city once a year, which is a great thing to have, but the work of the museum takes place every day for the people of Miami, and those are the people we want to have dialogue with."
The museum's robust education program will be one such place to foster local dialogue. PAMM claims the largest educational program in the region outside of Miami-Dade County's school system. According to Mr. Sirmans, a role in education is one of the primary functions that institutions should seek to fulfill.
"The emphasis that is placed on education is at a premium for what museums do in the 21st century," he said.
A particular challenge facing Mr. Sirmans when he begins on October 15 is engagement with the Miami's local artists.
In 2014, artist Maximo Caminero smashed a $1 million vase made by Chinese artist Ai Weiwei which was on display. Mr. Caminero claimed the destructive act was in protest to the museum's international rather than regional focus on artists.
"We have an allegiance to the artists around us, and how we talk about the work in a broader sense," said Mr. Sirmans.
Mr. Sirmans will have a large task in boosting the museum's fundraising. A 2014 report from the Miami Herald stated that PAMM was seeking museum $2.5 million in government support following a rise in operating costs at the new location on Biscayne Bay, though the museum responded with a statement stating that its fundraising goals were on target.
However, Mr. Sirmans already has a good track record with fundraising. He helped form LACMA's contemporary acquisitions committee, Contemporary Friends, to aid the museum in purchasing works.