Forget striding in a straight line down the runway; when fashion meets fitness—as it did last night in Athleta's Soho retail space—models dance, perform yoga, and proudly break a sweat.
Fans of the so-called "athleisure" trend convened last night to celebrate the launch of activewear line Athleta's collaboration with Derek Lam 10 Crosby. The brands came together to create a collection of tanks, shorts, leggings and other sporty-yet-chic apparel incorporating leather, cashmere, mesh, and geometric patterns—ideal attire for the stylish modern woman who might squeeze a SoulCycle session (or two) into her busy day hurrying about Manhattan.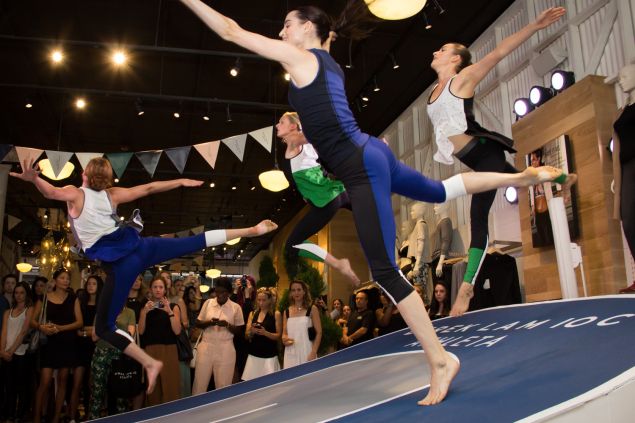 "This woman wants to look stylish! She's going to the gym, or going for a run, and then she's throwing something on," Athleta president Nancy Green told the Observer. "It's really hard to find products that can truly work throughout the day."
As befits a collection that is both sporty and stylish, the collaboration was displayed not on a traditional runway, but via a live performance on a giant, inclined athletic track extending from the fitting rooms to the opposite wall of the store. On this sports turf-turned catwalk, five models ran, danced and performed yoga poses to the tune of Florence and the Machine's "Cosmic Love."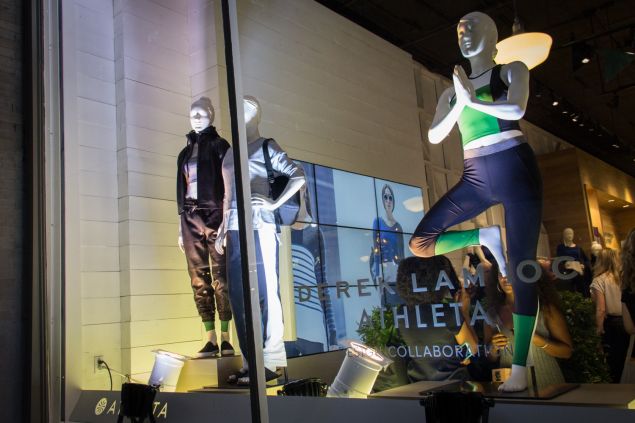 The clothes clearly hold up through the sweatiest of workouts, yet at the same time, thanks to Derek Lam's influence, bring a welcome infusion of fashion-forwardness to Athleta's offerings.
"We've been building our fashion and style for the last couple of years," Ms. Green said. "Since I've joined Athleta, I thought it was really important to bring more style into the brand."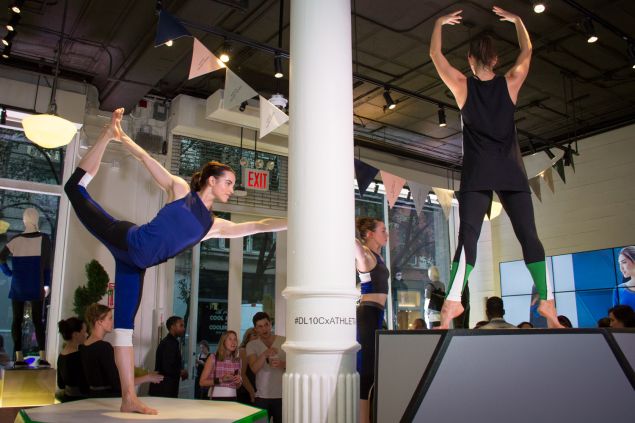 Athleta's first time partnering with a designer, the Derek Lam collab is slated to last three consecutive seasons.
"We were super excited about partnering with Derek, because those guys have such a passion for this space, and the customer who lives her life on the go and is active and fitness-oriented," Ms. Green said. "And I just love Derek Lam and Elizabeth [Giardina], who designs the 10 Crosby line. They just do an amazing job, so it was really fun."
The collection is now available online and in select stores. The only thing left is for those models to instruct us on how to look quite so poised coming in and out of a bridge pose.