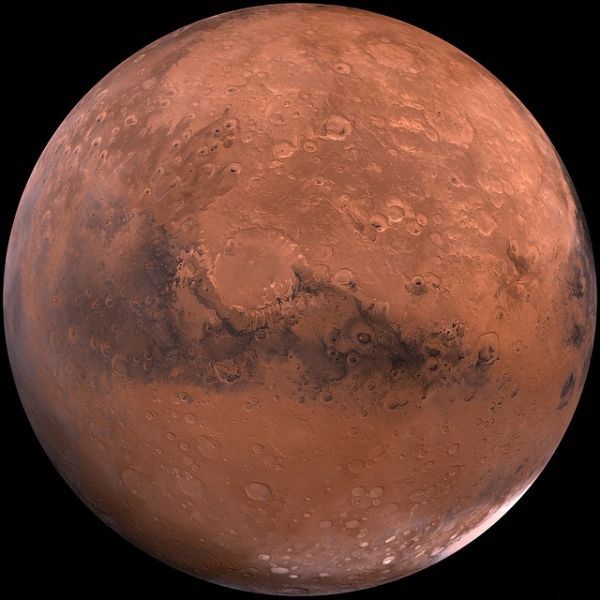 Despite technical difficulties, the announcement that NASA scientists discovered salt water on Mars prompted a lot of excitement on social media.
To capitalize on this, four NASA personnel hosted a Reddit AMA to answer the public's questions. Participants included: Rich Zurek, chief scientist for the NASA Mars Program Office and project scientist for the Mars Reconnaissance Orbiter; Leslie K. Tamppari, Deputy Project Scientist for the MRO; and Stephanie L. Smith as well as Sasha L. Samonchina, members of the NASA social media team.
Here are some highlights from the AMA:
When prugavelak asked about the quantity and volume of water found on Mars, Ms. Tamppari broke the news that it was actually a pretty small amount. The streaks of water are 4 to 5 meters wide and 200 to 300 meters long. In layman's terms, "just enough to wet the top surface of Mars," Ms. Tamppari said.
Several Redditors asked if the water found on Mars was drinkable, and Mr. Zurek had to break the news that it was not, since the salts in the water are perchlorates. "To be a future resource for humans, you would have to remove the salts," Mr. Zurek confirmed.
ManSkirtDude101 asked if NASA was planning to send humans to Mars to get more data. Ms. Tamppari said yes—but not until the 2030s. "It's always more helpful to have more information before sending them (humans), and that's why are our robotic explorers are so important," Ms. Tamppari said.
MCCJT2011 asked a two-part question on behalf of her fourth grade class: Is there Martian life in the water since it's only there at certain times of the year, and can microbes sent by Earth harm Martian life? While Ms. Tamppari said Martian life is possible since some forms of life on Earth hibernate during Mars-like dry seasons, she also said the effect of Earth life on life in other worlds is unclear. "That's why we try to clean our spacecraft very carefully," Ms. Tamppari said.
Yeagerbomb16 asked simply, "What's the next step?" Mr. Zurek replied that the Mars team was looking for more locations where brine flows may occur. "We have covered three percent of Mars at resolutions high enough to see these features," Mr. Zurek said.
Of course, there were some not-so-serious questions. A number of Redditors asked whether Matt Damon, the star of Interstellar and The Martian, would make it back from the Red Planet alive. The NASA team didn't answer those questions.