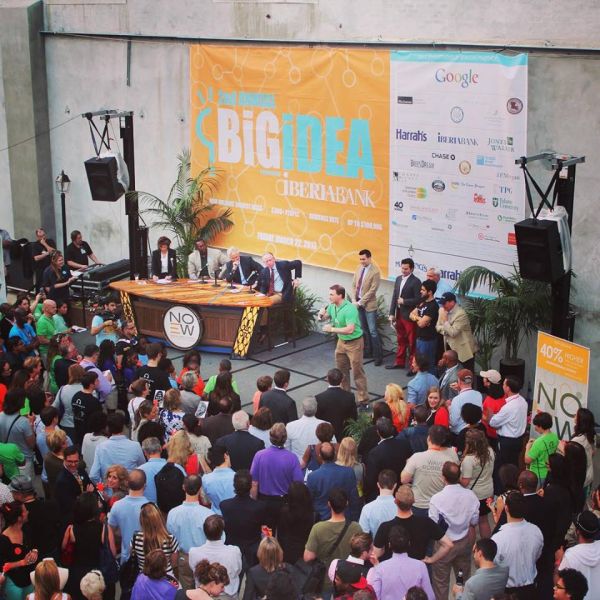 When New Orleans native Robbie Vitrano returned to the city after 10 years working on the West Coast, he found that his old home had fallen prey to higher poverty and crime rates.
"The New Orleans I returned home to was a dying city," Mr. Vitrano, whose background is in marketing and advertising, told the Observer.
So one night in 2000 he and a group of like-minded businessmen sat in a bar and sketched out a business plan for a New Orleans entrepreneurship network to combat the city's problems.
That germ of an idea became the New Orleans Idea Village,  an accelerator which also incorporates a  consultancy and a weeklong conference.  It is the first 501(c)(3) charity organization solely focused on entrepreneurship in the city. Idea Village now supports over 4,600 New Orleans entrepreneurs, with the help of 15,000 global partners. 
Mr. Vitrano and his partners didn't have lofty ambitions in mind when they started Idea Village—they just wanted entrepreneurs with an emotional attachment to the city to engage with local businesses.
"We needed people with new ideas to give a shit," Mr. Vitrano said. "People needed to take some risks to create something new."
When Hurricane Katrina hit the city and its startup culture, however, the Idea Village team had to broaden its vision.
"The community was in recovery and needed change," Mr. Vitrano said. "We had to find good entrepreneurs and build a mentor network for beginner and advanced entrepreneurs."
The network Idea Village built, and retains to this day, has three core components. Its biggest project is the annual New Orleans Entrepreneur Week, held each March since 2009. During the week, over 10,000 entrepreneurs and investors attend speeches, roundtables and networking events. 
On a more individual level, the Idea Village X accelerator programs are 10-12 week boot camps for entrepreneurs, which culminate in a 90 minute, one-on-one strategy session with a business mentor.
The final piece of the puzzle is the Idea Lab, in which Idea Village consults with groups that want to make entrepreneurship a bigger part of their communities. Some of these groups come from local high schools and grammar schools, but Idea Village has also hosted delegations from Japan, New Zealand and Greece, which for Mr. Vitrano shows that its business model can have global relevance.
"Organizations worldwide want to mirror what's happening in New Orleans," Mr. Vitrano said. "It's a world of possibility."
The Idea Lab has also partnered with Coca-Cola, Goldman Sachs and Google for Entrepreneurs.
Mr. Vitrano's final goal for Idea Village is to make New Orleans the hub of entrepreneurship in the South by 2018, the city's 300th birthday. He said the organization needs a combination of great entrepreneurs and business-minded people with a personal stake in seeing New Orleans succeed to make that happen.
"We want to facilitate the coming together of an ecosystem that supports local entrepreneurs who want to support New Orleans," Mr. Vitrano said.
Mr. Vitrano hopes the Idea Village startups "pay it forward" by relying on what he thinks is New Orleans' most valuable asset: its people.
"The entrepreneur community is a subset of the New Orleans dynamic," Mr. Vitrano said. "Idea Village needs to elevate that dynamic to help make New Orleans its best self."