I was certain I would hate hot yoga.
For those unfamiliar with the sweat-inducing workout, hot yoga is a lot like regular yoga, except it's conducted in a sauna-like studio heated to around 90 degrees Fahrenheit. I had always sweated a ton doing regular yoga, the beads rolling down my face mid-vinyasa and pooling like drops of fire in my eyeballs. The last thing I needed was to sweat more.
When I showed up to try a class at Y7, I hadn't realized its studios were warmed by state-of-the-art infrared heaters. But there was no turning back. Stepping into the studio for the first time felt scary—like I had been dropped into some blisteringly hot landscape with no hope of finding shade. But when the initial shock of the high temperature wore off, I learned to enjoy it; the heat helped me relax, and fold deeper into poses. Even the copious sweating felt great—like I was genuinely purging my body of whatever icky NYC germs it had absorbed throughout the day. Though experts disagree about whether you can actually sweat out "toxins," I at least felt mentally and physically cleansed. Hot yoga has since become a regular part of my wellness routine.
September is National Yoga Month, so I've pulled together some helpful tips from the experts to help first-time hot yogis take the leap.
What should I drink before class?
The body sweats a ton during hot yoga, so remember to drink water in the hours leading up to class. If you're already dehydrated going into a class, you might end up feeling dizzy or nauseous.
"I try to drink a big glass of water or two about an hour before," said Stephen Watson, whose clothing line, Moon & Son, makes hot yoga attire for men. "It helps a lot."
Of course, try not to go overboard. "I recommend sticking with your normal intake of water—you do not want to go into class feeling bloated," said Sarah Levey, cofounder of Y7. She recommends drinking 16 ounces of water up to two hours before class.
For those attending a morning class who do not want to eat beforehand, try a drink that packs a little more punch. "If you're doing class in the morning, I would highly recommend drinking a coconut water," Tamara Behar, founder of Tangerine Hot Power Yoga in Brooklyn, said, "particularly raw [coconut water]."
"I feel like I've had some coffee," Ms. Behar said of raw coconut water. "I feel energized, like I've come back to myself."
What should I wear?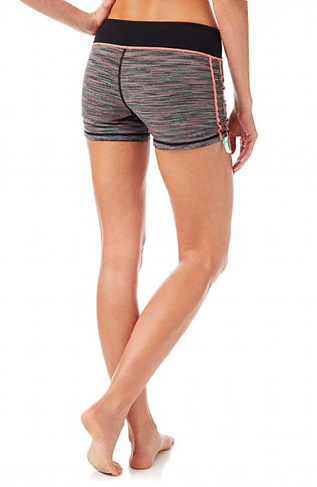 Ms. Levey recommends a fitted top and workout tights. "Some people prefer shorts," she said, "but I always recommend leggings since your skin can get slippery and arm balances and inversions can be tough."
Can't bear to have your legs wrapped in spandex in a 90-degree studio? Stephanie Barnscher, yoga designer at activewear line Sweaty Betty, offered a suggestion: "For the hottest of hot classes, I would opt for the Mayurasana shorts  which can be adjusted at the sides to be made shorter and keep you cool."
As for other Sweaty Betty gear, Ms. Barnscher said, "A low-impact comfortable bra like the VIrasana would be my choice, covered with a light loose vest like the Take It To The Mat vest. Tight tops that stick to your body feel the worst in hot yoga, so anything loose that you can tie up or tuck in (or take off!) are perfect."
Guys in need of hot yoga gear should check out Mr. Watson's new line, Moon & Son. The gear is super stretchy and wicks sweat, and is just the right weight so as not to reveal too much during inversion poses.
Um, it's hot in here!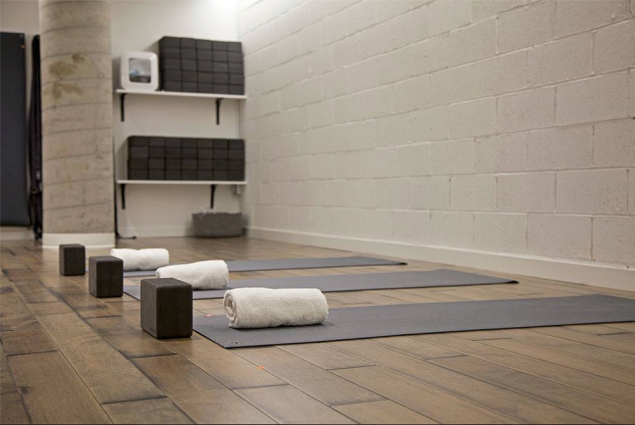 As with my experience, it can be shocking to step into a hot yoga studio for the first time. But don't worry—it will seem normal in no time.
"In my opinion, hot yoga is all about conquering the mind," Mr. Watson said. "When you first start out, all you can think about is the unbearable heat and how all the other students in the room seem so unaffected. After attending class for a while, the heat becomes less bothersome and you begin to like it. The heat softens the muscles and the humidity helps with the breathing. You begin to think about the heat less and less."
"If you can get over that giant hurdle at the start," he continued, the rest doesn't seem so difficult."
If the temperature gets to be too much, Ms. Levey said it's okay to rest and drink some water. "If it is your first time doing a heated class, your body will need a minute to adjust," she said. "There is no shame in taking a child's pose."
How much should I drink after class?
When class is over, it is important to replenish those fluids. Ms. Levey suggests drinking three to four liters of water. "You will lose a lot of water during class," she said.
"You want to drink as much water as possible throughout the day," Ms. Behar said.
What should I eat?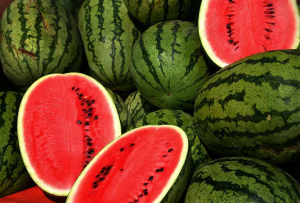 "After class, I always say a really good snack is watermelon with sea salt on it," Ms. Behar said. "When you start to sweat, you're losing sodium, magnesium and calcium. That's going to drain your energy. So watermelon, which will give you sugars, and salt—it's just a nice combination."
Ms. Levey goes for protein. "If you are practicing in the morning, eggs are always a good choice, or a smoothie if you are on the go," she suggested.
How will I feel after class?
As with any tough workout, expect to feel sore after your first class.
"Immediately, you will tend to be a little more sore, since the heat will loosen up your muscles, which make you feel more flexible," Ms. Levey said. But the pain is totally worth it. "Long-term effects," she said, "include weight loss, detoxification through the skin, and a greater range of movement in the muscles, joints, and ligaments."