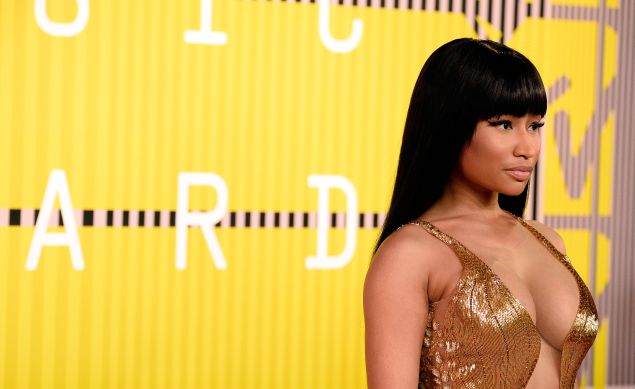 Nicki Minaj just announced something huge.
After teasing her millions of Twitter and Instagram followers, telling them to look out for a surprise this afternoon, Ms. Minaj retweed the ABC Family tweet as the big reveal to #NickiSurprise.
According to Deadline.com, she will be the executive producer and appear in show, which will be a scripted comedy series. It will be based on the rap star's life growing up in Queens, New York with her "vibrant immigrant family" (Ms. Minaj came to the U.S. from Trinidad as a child) and her rise to music fame. The pilot will film in her hometown this Winter.
Earlier, Ms. Minaj was teasing the release of the news
Fans were begging for clues. One asked if Ms. Minaj will host a Q&A while they wait, and she agreed.

She answered questions for an hours, many of which predicted the news would be a baby Minaj.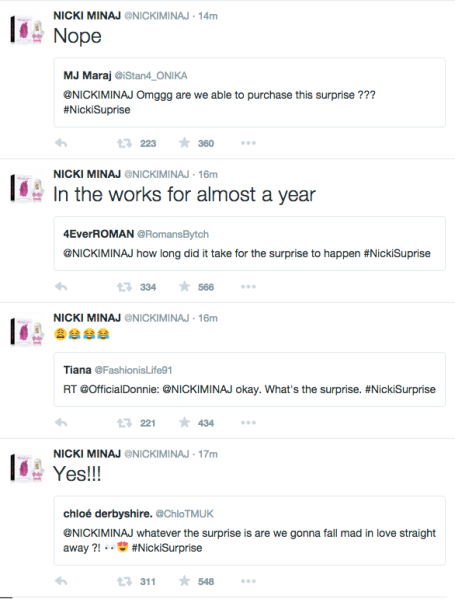 #NickiSurprise was trending worldwide, and now it's revealed.