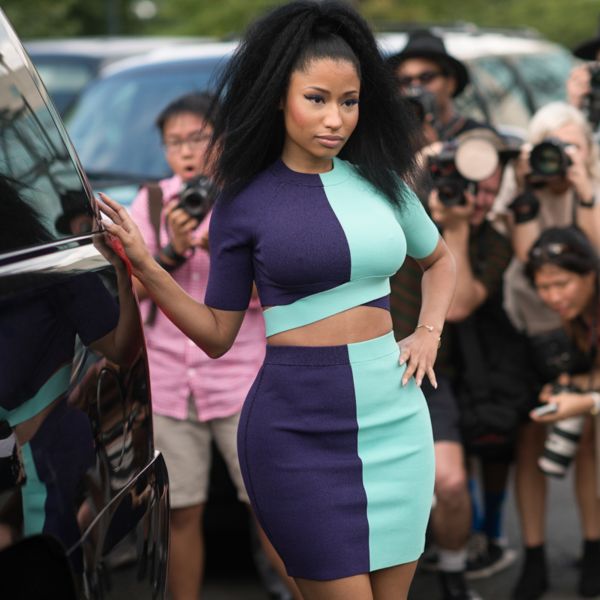 Multi-platinum artist Nicki Minaj, who once requested a young man "Pour it down my ass let him drink it till he bizzurp," will executive -produce and star in a new ABC Family comedy series.
The yet-unnamed, half-hour scripted comedy is based on Ms. Minaj's early life, and her family's immigration from Trinidad to Queens, NY in the early '90s. Kate Angelo (Sex Tape, Will and Grace) wrote the pilot, while Ms. Minaj, Aaron Kaplan (Life in Pieces, Chasing Life) Stella Bulochnikov and Brian Sher (Boss), and Gee Roberson will split executive-producer duties. The show is set to begin filming in Queens this summer.
"This is one of the more unique adventures I've ever embarked on," said Ms. Minaj in a statement. "I couldn't be more proud and excited to team up with an amazing group of people to give the world something really special."
Karey Burke, Executive Vice President Programming and Development for ABC Family, added: "Nicki Minaj is a force to be reckoned with at everything she touches. We're beyond thrilled to bring her one-of-a-kind story to our channel. Nicki is an international superstar, yet not everyone knows how inspiring and hilarious her true story is, and we can't wait to share it with the world."
A couple months ago, ABC Family did say they were coining a new name for their target demographic, "Becomers." I'm coining this same term, right now, for what happens when a 14-year-old male in ABC Family's target demo Googles Nicki Minaj for the first time.