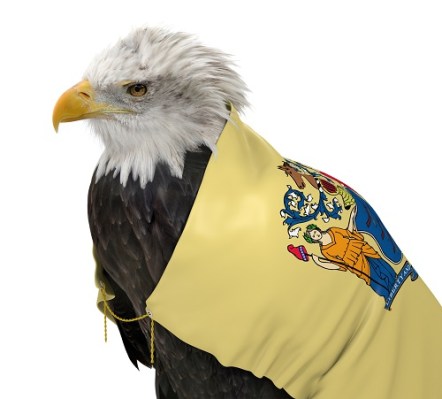 The Supreme Court of New Jersey recently sanctioned the use of recall judges to fill judicial vacancies, thereby ensuring that the wheels of justice will continue to turn throughout the state. Had the court ruled otherwise, approximately 12 percent of New Jersey's judges would have been forced from the bench.
By a vote of 5-1, the majority held that the recall statute does not run afoul of the New Jersey Constitution because the practice is not expressly prohibited. "The modern state constitution of 1947 provides for mandatory retirement of judges, but the document is silent on the subject of recall," Rabner wrote. "Nowhere does the plain language of the Constitution forbid recall."
Pursuant to Article VI, Section VI, paragraph 3 of the New Jersey Constitution, "Justices and judges shall be retired upon attaining the age of 70 years." The Judicial Retirement System Act, N.J.S.A. 43:6A-1 to -46, also provides that justices and judges who have reached seventy years "shall be retired forthwith." However, in response to judicial vacancies, New Jersey lawmakers passed legislation in the 1970s that authorized the Chief Justice of the State Supreme Court to recall retired judges for temporary assignment.
In State v. Buckner, a criminal defendant alleged that the recall of retired judges who are over the age of 70 for temporary service in the Superior Court violated the New Jersey Constitution. The judge that presided over the trial was 73.
The novel argument threatened to throw New Jersey's judiciary into a tailspin because the state currently relies heavily on recall judges, due to growing caseloads in courts across New Jersey and political gridlock over judicial appointments. According to the latest tally, 72 of New Jersey's 397 sitting judges are on recall. Of those, 55 are over the age of 70.
"The constitution does not forbid recall. It is silent," Chief Justice Rabner noted. "It leaves the issue of recall to legislators whose response — the recall statute — dovetails with the overarching concerns of the constitutional convention: to help transform an inefficient court system that had been the subject of widespread criticism into a more effective system of justice."
Justice Barry Albin dissented from the majority decision, arguing that his peers had overstepped their authority. "The recall legislation is clearly laudatory, but it is not constitutional," he wrote. In Justice Albin's view, judges could only be recalled if New Jersey voters approved an amendment to the state's constitution.
To avoid having to go that far, Justice Albin called on the Governor and the Senate to create a permanent solution by appointing and confirming new judges. "By failing to timely fill the many judicial vacancies, the political branches have created the urgent need for and the judiciary's dependency on the recall system."
Donald Scarinci is a managing partner at Lyndhurst, N.J. based law firm Scarinci Hollenbeck.  He is also the editor of the Constitutional Law Reporter and Government and Law blogs.