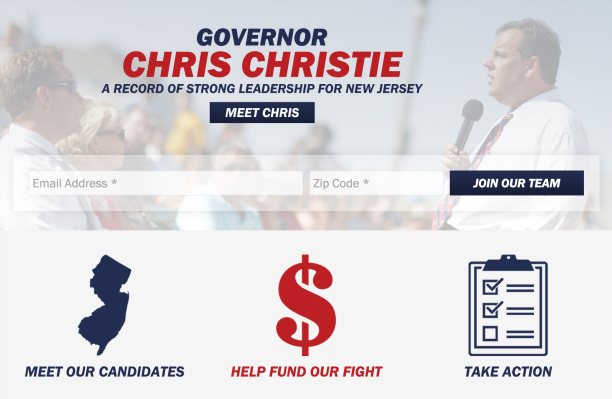 The NJGOP set its rebuilt site live Wednesday, offering Republican voters an easier way to register as volunteers and see where their district's candidates stand on the issues.
"We designed our website to connect voters with their candidates, provide information about why they deserve their vote and connect our candidates and county parties with supporters ready to volunteer to help them win," said Republican State Committee Chairman Sam Raia in a statement.
The site leads with Governor Christie Lieutenant Governor Kim Guadagno on its homepage, but does not make any mention of the governor's presidential bid in his official bio.
The site includes interactive maps for finding candidates and tools for Republican voters to send letters to the editor, register for mail-in ballots and pledge their vote. It also includes a link for online donations and information on news and events.
"Our state party is constantly evolving to provide tools that connect voters and grassroots leaders with the leaders and candidates that are working to make our state more affordable," said Republican National Committeeman Bill Palatucci.
"The tools and features debuted on our new site are just the start of our efforts to communicate with voters and supporters across every medium to build support for Republican candidates in this year's election."