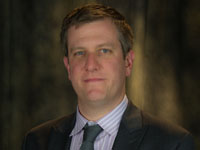 Despite an ongoing national conversation about increasing the minimum wage—including a discussion in New York for raising it to $15 per hour—the New Jersey Department of Labor and Workforce Development announced on Monday that no increase in the minimum wage would occur in New Jersey in 2016.
The current minimum wage in N.J, sits at $8.38 per hour. The last boost was in 2013 when it went from $7.25 per hour to $8.25. The current rate came into place in January of this year due to an automatic adjustment.
Director of New Jersey Policy Perspective Jon Whiten released a statement that the current rate is "inadequate."
"The fact that New Jersey's minimum wage is staying at $8.38 an hour is a wake-up call to revive the conversation about higher pay for working men and women in our state," Whiten said. "$8.38 an hour is less than two-thirds of what a full-time worker needs just to survive in this high-cost state. It's less than half of what it takes for a stable working class life that includes things most of us take for granted, like occasional meals out or weekend trips away, and a little savings."
Whiten's statement continued: "Let's be clear: Poorly paid people can't get by on New Jersey's minimum wage. Our leaders should stop acting as if the 2013 increase was enough. The fact that so many New Jerseyans must keep scraping by on less than $20,000 a year underscores the utter inadequacy of the state minimum wage."
According to New Jersey Policy Perspective, a revival of the Minimum Wage Advisory Commission, which has not issued a report since 2012, could help ensure wages go up as necessary.