An Imgur user opened a massive package sent to his house to find a full-size stuffed tiger.
It wasn't just any stuffed tiger, though; it turns out it's the very feline from the popular Old Spice commercials. It was mailed to him overnight after he asked the company for free body wash, claiming he was at a friend's house and forgot his, in the comment section of an Imgur post promoted by Old Spice.
Old Spice replied to his comment, saying they wouldn't send him any body wash but would send him a "nearly full-sized jungle cat tax" if he direct messaged them. They weren't bluffing. Check out the post below with pictures of the lucky man unwrapping the tiger, his cat investigating it and even a letter of authenticity from Terry Crews, the actor and former football player who stars in the company's commercials.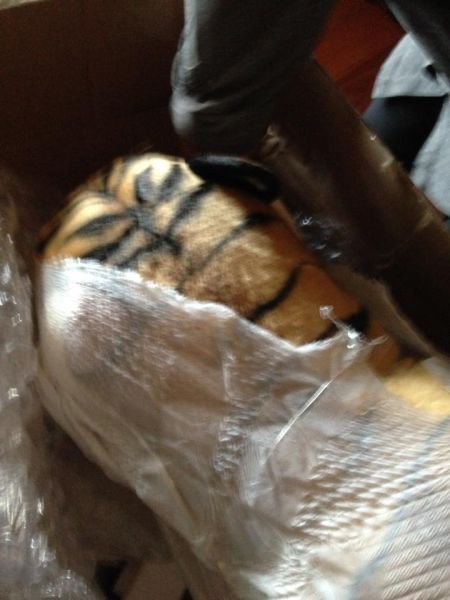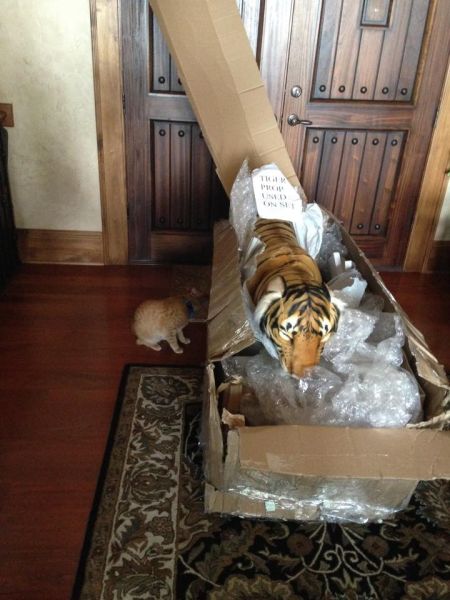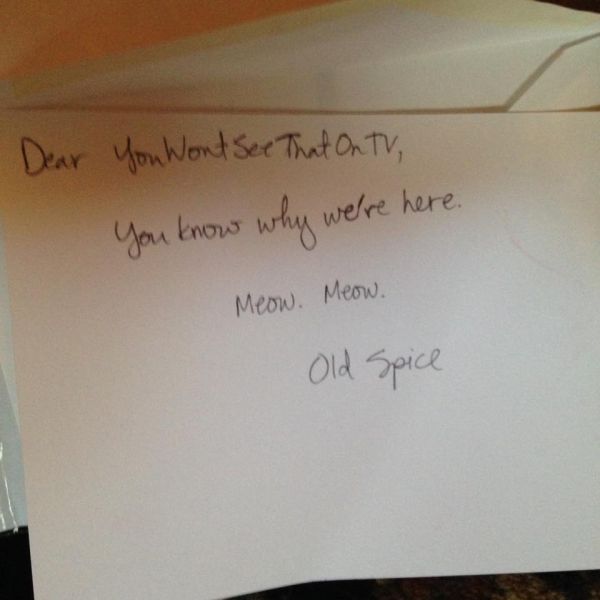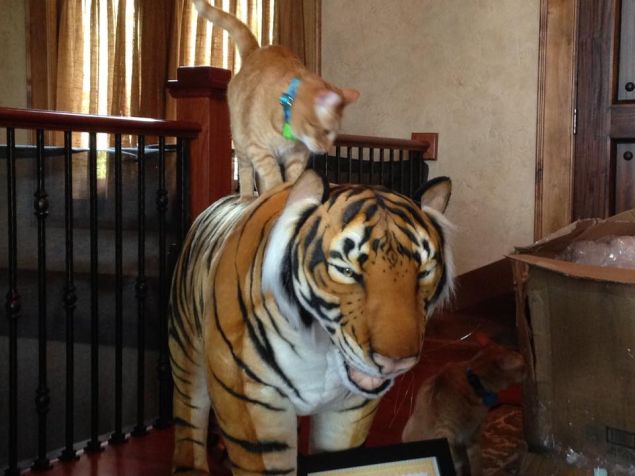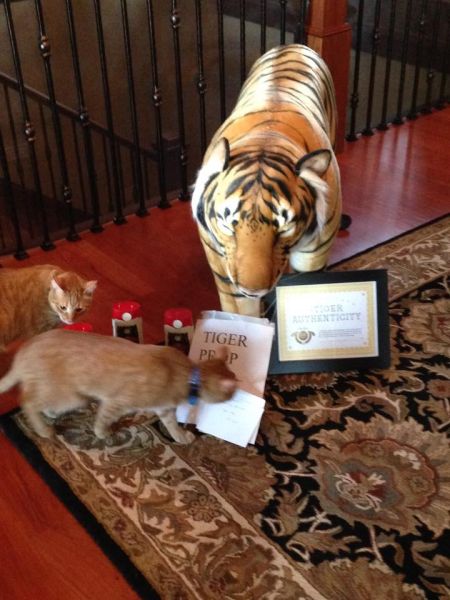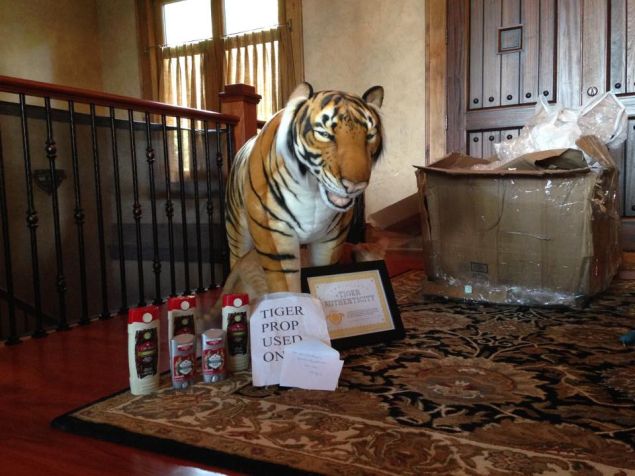 The original post can be found here.