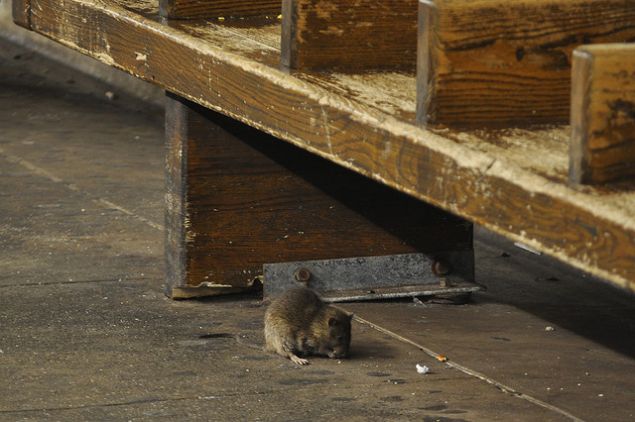 A proposal to integrate two Brooklyn public schools—one largely black and lower-income and another white and wealthy—has sparked intense opposition in a city with some of the most segregated schools in the country, and not only from the white families, The New York Times reports. The plan would merge the space-starved PS 8 in Brooklyn Heights with PS 307 in Dumbo, which serves many children whose families live in the nearby projects, and who say they are afraid that their children will be bused out of the school because of the influx of wealthy whites. PS 307 is 90 percent black and Hispanic and 90 percent of children there come from families that receive some form of public assistance.
And so far no one has suggested that wealthier children might learn something from their poorer peers, though it seems likely that few of the Dumbo denizens are growing up with the "street smarts" that Judge Judy refers to as a key component of her Brooklyn childhood in a Wall Street Journal story: "If you come from Brooklyn, you have a certain way of looking at the world. Street smarts matter."
Meanwhile, in another article, The Times reports that while the national education gap between black and white has lessened, the rich and the poor has never been wider. "Today the biggest threat to the American dream is class."
Speaking of gaps, the Bed-Stuy house at 7 Arlington Place featured in Spike Lee's Crooklyn is now a bed and breakfast, DNAInfo reports. It also has a rooftop garden. At least it's not some hedge funder's private redoubt?
And Newmark Grubb Knight Frank, a major commercial real estate firm, is opening its first Brooklyn office, Crain's reports. It will be the first firm to open a space devoted to office leasing operation there, which thinks the borough could benefit from a Manhattan level of sophistication.
There goes the neighborhood: you can now rent the space that once housed Williamsburg's Trash Bar for $20,000 a month, Gothamist reports. Remember when it was cool to be sort of poor? That was a long time ago! They note that "for just $20,000/month, your possibilities are endless and your future is bright, as long as you go with a Trusted Chain or something with small plates."
Things are pretty hot in nearby Bushwick, too. Especially when it comes to the crocheted Wes Anderson graffiti gentrification battle. Gothamist reports that the founder of Bushwick Flea is none too pleased with the feedback he's had: "Honestly your article really made a much bigger problem for me personally than was really necessary. I have been threatened because of it, all because of your bad reporting. Everyone online has jumped all over the fact that I threatened [Giron], that I'm disrespectful, that I'm a racist, all because of your… bad reporting. And if I got jumped or shot or killed, it would have been your fault, okay?"
In other crime, or rather possible crime news, Police Commissioner Bill Bratton has once again said that he believes the pedestrian plazas should stay, Crain's reports—contrary to his earlier declarations that they were necessary to get rid of the topless women.
As ever, the internet spawns lesser imitators: hot on the heels of pizza rat, now some people are trying to make "milkshake squirrel" a thing.