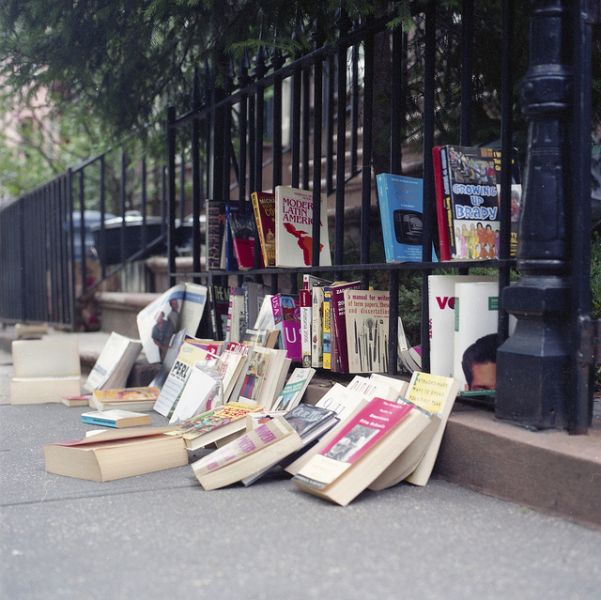 The Lower East Side's feminist bookstore Bluestockings is trying to raise $50,000 to help offset the cost of a rent increase and much-needed renovation, Bowery Boogie reports.
Also trying to offset operating costs is Vantone Industrial, the first tenant at 1 WTC, which wants to shrink its 202,000-square foot lease by 85 percent, according to Crain's. The Chinese-based company, which planned a massive, Asian business-based hub for visiting companies, has seen the demand for such a space severely curtailed by the faltering economy.
Not every business has fallen on hard times, though. There is apparently a brisk demand for caviar on the Upper West Side, where the Plaza food court's Olma Caviar Bar plans to open its first standalone store, according to Crain's.
How much are Monopoly's iconic real world property counterparts worth on the board game's 80th anniversary? The Wall Street Journal has the answer.
Sixty-two units of affordable housing are coming to 535 W. 43rd in Hell's Kitchen, DNAInfo reports. Ranging from studios to one-bedrooms, they will rent to households making between $29,900 and $69,000 a year and include access to a shared courtyard but not the rooftop deck.
Nationally, a quarter or renters pay half their incomes in rent, a number that is only expected to rise nationally, according to The Wall Street Journal.
Meanwhile, plans to build affordable housing on the site of the Elizabeth Street Garden, a publicly-owned private space, have (predictably) angered local residents, The New York Times reports.
The Landmarks Preservation Commission wasn't crazy about a proposal to put glass side and back enclosures on one of Crown Heights' oldest houses, YIMBY reports. The house, 1375 Dean Street, needs a major overhaul and its owner claims that's only financially feasible if it's converted from a one- to a four-family.
The divisive Bushwick Wes Anderson/Stanley Kubrick-inspired crochet mural is coming down, Gothamist reports, after an oft-rancorous gentrification debate between the several community members and the owner of Bushwick Flea, who gave the artist permission to install the mural on a building he did not own.
Finally, Starbucks has finally caught on to the long popular cereal milk trend for its fall latte line-up and has added a toasted graham latte intended to replicate the cereal milk flavor, according to Gothamist.