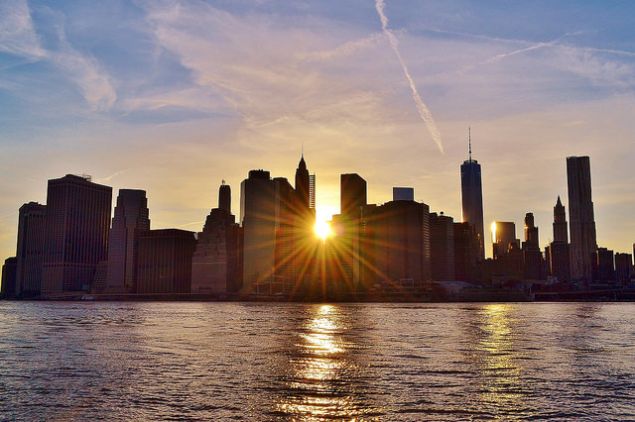 There's more to buy on the Upper West Side these days, that is if you have the money, The New York Times reports.
REBNY is once again beating the drum against landmarking and claims that neighborhoods without landmark protections lost less affordable housing than those with, according to Crain's. Of course, landmarking tends to track with gentrification in that development pressures often inspire campaigns, so it's hard to separate out the two things.
Unsurprisingly, NYCHA residents at Wyckoff and Holmes towers are not happy about the infill plans for their developments, Curbed reports.
A new $24 million pedestrian bridge will finally connect Hamilton Heights with Riverside Park, crossing the train tracks and the highway, The New York Times reports. Construction is slated to begin this summer.
Smorgasburg and Brooklyn Flea are relocating to Sunset Park's Industry City for the winter, Gothamist reports. But are people willing to make the trek to Sunset Park for a food hall and some craft/vintage vendors? Only time will tell…
Obviously, we've all been waiting for a bird's eye view of Bjarke Ingels' pyramid-like W. 57th Street project, which you can get on Curbed.
Finally, if you're looking to drop $40 million on a Bel Air estate with a man-made beach, Sela Ward has a mansion for you, The Wall Street Journal reports.