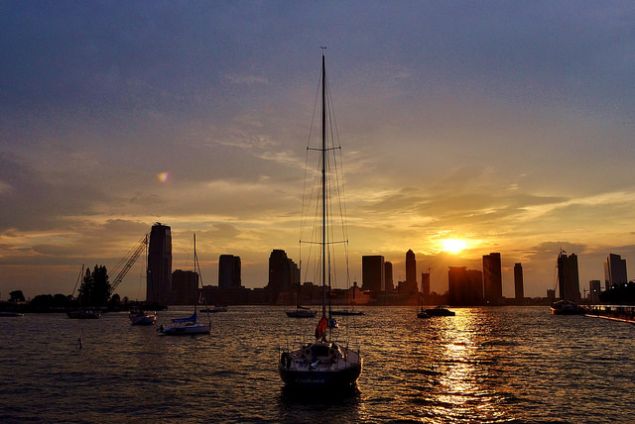 Many of the city's privately owned public spaces fail to live up to the promise of their name, The New York Times reports, and either subtly or outright discourage public use, in violation of the developers' agreements with the city, which grants zoning bonuses in exchange for such spaces.
Madelyn Wills, the president of Hudson River Park, really wishes people would stop calling Barry Diller's vanity project Diller's Island and Barry Diller on the Hudson, via Crain's.
Fortis Property Group has officially acquired the Long Island College Hospital site, which it is in the midst of trying to secure city approval for a larger development than zoning would allow, for $240 million, according to Crain's. The upsized development, which has been strongly opposed by the Cobble Hill community, is likely to cost more than $1 billion.
Commuters coming into the Port Authority bus terminal this morning found many of their gates altered—the Port Authority's latest bid to reduce delays and overcrowding at the city's most hellish transit terminal, according to the AP, via Crain's.
Is billionaire hedge funder Ken Griffith moving to buy multiple units at 220 Central Park South? The New York Post says it's so—after a divorce ousted him from 820 Fifth, he's looking to amass a $200 million-plus penthouse in the A.M. Stern-designed building, several years after his soon-to-be ex blocked his bid to buy at 15 CPW.
The people behind Carbone's and Dirty French are expanding their repertoire from pricey send-ups of red-sauce joints and French bistros to include a take on a Jewish deli, Gothamist reports. Sadelle's is located on West Broadway in Soho, a perfect spot for funneling wealthy tourists who won't be able to tell the difference.
Life imitates fiction: the Colorado hotel that inspired the Shining is building a labyrinth, according to The New York Times.
Finally, the Bowery Boys have a history of the New York City taxi cab.