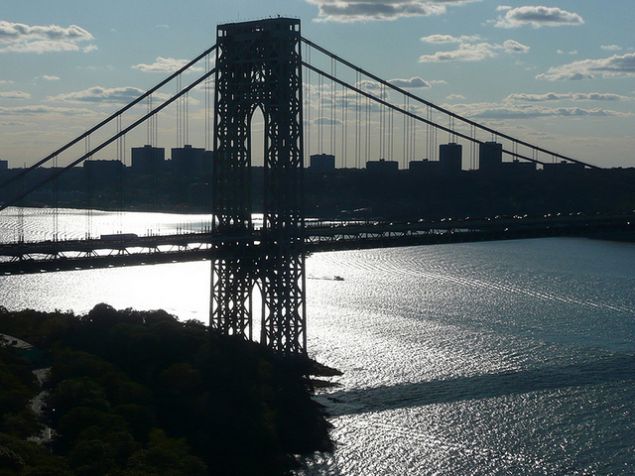 The Salvation Army won't be saving North Williamsburg anymore; after selling its Williamsburg store for $36.1 million, the second hand retailer is also calling it quits at 981 Manhattan Avenue in Greenpoint, Crain's reports. The decision to sell was accelerated, at least, by a fire and flood that would have meant a costly renovation. We guess those in need of non-curated vintage goods had better look to Queens.
Non-topless Times Square vendors complain that they've been swept up in the recent ticketing blitz, even when they're not breaking any laws, DNAInfo reports, forcing them into court to fight the fines.
Meanwhile, the mayor is also behind the removal of a giant willow oak tree around the corner from his Park Slope home, according to DNAInfo. Bill de Blasio has made much of the fact that he likes to spend all his free time back in the old neighborhood, where his attention to small local issues is such that he apparently noticed a fungus on the tree and had it removed by the Parks Department. If only he would bring the same level of granular focus to the city's larger problems…
Amid widespread criticism of his anti-toplessness crackdown, however, the mayor has announced a new pilot program to redirect showtime dancers from the subway into public performances where they can legally earn tips, according to The New York Times.
Also coming to City Hall in the near future: another battle with Uber, which is already trying to stymie the mayor's congestion study by commissioning its own study, according to The Wall Street Journal. Because obviously studies commissioned by private companies are totally unbiased…
The 42-unit Brooklyn Bridge Park condo 1 John Street is 80 percent in contract, Crain's reports, including its $8.8 million penthouse. The development has a 99-year ground lease with the park, which will use the funds for upkeep and maintenance.
Those looking outside of the luxury market might do well to try Midwood, a largely Orthodox enclave that has, in recent years, attracted immigrants from many different counties, according to The New York Times. Just don't expect nightlife or vibrancy beyond strollers and bicycles. "Midwood is quiet and that's how we like it," says one community board member.
What will the Kohn Pederson Fox-designed "Pacific Park" condo tower at 615 Dean Street look like? Yimby has the answer. Or, at least, a rendering.
No where to go but down? Brokers say they expect rents to dip, if not fall, this autumn after a summer of record highs, DNAInfo reports.
Finally, the beloved Cafe Edison will be replaced by local comfort food chain Friedman's, which will offer many of the same menu items, Gothamist reports, leaving many scratching their heads.