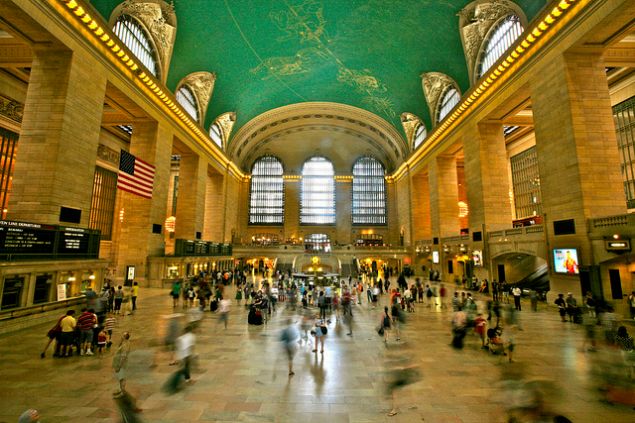 Rob Speyer, who has shared the CEO title with his father Jerry for 7 years, will now have the top Tishman Speyer title to himself, Crain's reports. Speyer pere, 75, will remain the chairman of the company.
Andrew S. Penson, the owner of Grand Central Terminal, is suing the city for $1.1 billion for allowing SL Green to build a 1,500-foot tower next door without having to buy any air rights from him, The New York Times reports. Mr. Penson had negotiated with the developer, but they were unable to reach a deal. Now SL Green never needs to because of development rights granted by the city, which Mr. Penson argues, has rendered his air rights "worthless." "The lawsuit involves complex questions of zoning, constitutional law, politics and potential conflicts of interest, but it boils down to what always matters most in New York real estate: millions and millions of dollars."
The battle over ownership of the Plaza Hotel continues, with the jailed Indian owner of the storied property trying to reach a deal to repay the $6 billion he owes to investors before Indian courts force a sale, according to The Wall Street Journal. Possible deals have fallen through and now "the Supreme Court said it would look into appointing a receiver to sell off the Plaza and other hotels at the next hearing scheduled for this week."
SHoP principal Vishaan Chakrabarti has offloaded his predictably design-y Flatiron loft for $5 million, according to Curbed.
Buildings throughout the world are consuming less energy, according to a new report from the Urban Land Institute, which polled 5,224 properties across 51 countries, via Capital New York. "The institute found that energy consumption dropped 3.3 percent from 2013 to 2014, and greenhouse gas emissions decreased 2.7 percent." Unfortunately, it's not nearly enough.
Whole Foods is planning to cut 1,500 positions nationally in a bid to cut prices and keep up with competition, Crain's reports. The positions, which represent 1.6 percent of the health food mega retailer's workforce, will allegedly be cut through attrition.
Pier57 is not exactly the "bustling, kaleidoscopic street scene" that Anthony Bourdain can usually be found walking through on his show, but he's going to do his best to replicate the vibe in his new food hall there, according to The New York Times. He envisions a "Singapore-style hawker market, with communal eating spaces surrounded by small stands selling street foods from around the world" open until at least midnight.
Lastly, the mayor is not amused by the transit workers union campaign blaming him for underfunding the subways, Capital New York reports.