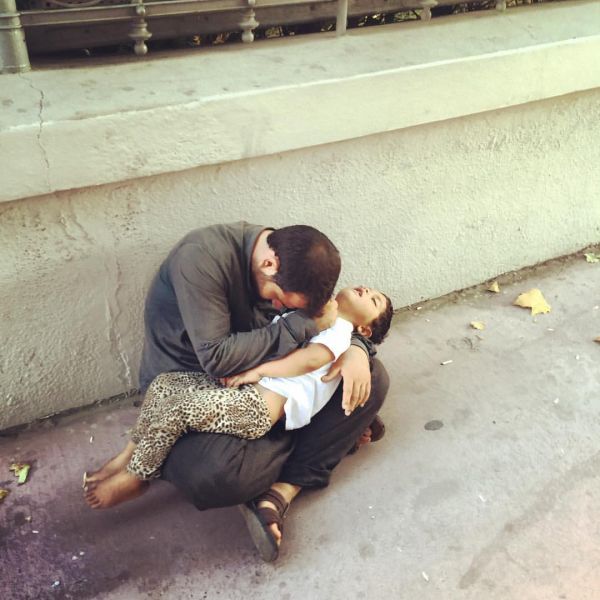 Sometimes it takes but one searing image to force people to confront an unpleasant situation – problems that demand difficult choices. The world was forced to face that image–and indeed those problems–this past week: the body of a Syrian toddler in the arms of a Turkish policeman. So many elements of the crisis were captured in that one picture: a civil war in Syria, the desperate flight across the Mediterranean in unsafe boats arranged by smugglers, countries not allowing refugees safe transit, much less asylum.
That image was soon followed by others: a family clinging to railroad tracks, desperately resisting Hungarian authorities' efforts to keep them aboard trains bound for nowhere. Later, a crowd of exhausted people walking slowly along a highway, hoping that Germany or Austria will let them in. Each photo telling a part of a complicated story.
There is plenty of blame to go around, in many countries and among all political parties.
Suddenly, and belatedly, the world is paying attention – as it should. Too late for the little boy or his mother or the thousands of others who have died fleeing the atrocities of Syria's Assad, ISIS's murderers, or Africa's assorted despots.
There is plenty of blame to go around, in many countries and among all political parties. There is fear and bigotry and betrayal today; and errors resulting in unforeseen consequences going back years. No doubt fingers will be pointed and blame alleged for years to come.
But right now there is a humanitarian crisis that needs to be addressed, and political-military challenges that can no longer be avoided. As retired Admiral James Stavridis, the former Supreme Allied Commander of NATO and now Dean of the Fletcher School of Law and Diplomacy told the Observer, "The US should be doing all we can to help in a material fashion (including taking several thousand Syrians here) as well as encouraging a unified European response.  A strong, capable, unified Europe is the best ally for the United States in virtually every global situation."
President Obama may not share his predecessors' perception of American exceptionalism, but he needs to take action that children, a generation from now, will be able to look upon with pride.
The images – of desperate refugees huddled into railroad cars; of numbers being written on hands and arms in indelible ink by uniformed guards; of people being misled about their destination and fate – remind us of a history that we cannot choose not to remember. We have a role and a responsibility to do the right thing.