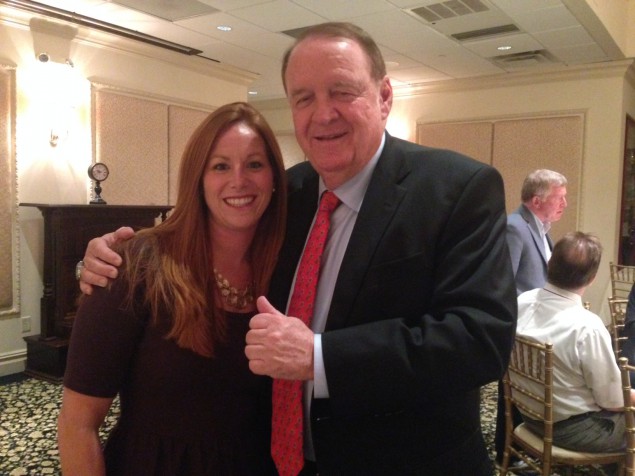 NEW MILFORD – Paramus' critical role in the upcoming Bergen County elections was evident at a Monday fundraiser for council candidate Holly Tedesco-Santos and Councilman Pat Verile.
Guests included Former Governor Richard Codey, Senator Bob Gordon, Senator Paul Sarlo, Bergen County Democratic Chairman Lou Stellato, Assemblyman Joe Lagana, Freeholder Tracy Zur, Freeholder Steve Tanelli, Freeholder Tom Sullivan, Paramus Mayor Rich LaBarbiera and Chief of Staff to Jersey City's Mayor Mark Albiez.
The event also marked the first appearance of Bergen County Executive James Tedesco since his back surgery last week. Tedesco was there just four days after his surgery to support his daughter, Holly Tedesco-Santos, as she pursues her council run.
"I am very thankful to everyone," said Tedesco-Santos of the support she has received from Democratic Party officials. "A lot of these people I have looked up to and they are mentors, so that is really what it is about."
According to Verile, a large portion of the support stems from the hard work the Paramus Council and Mayor have done to reduce taxes in the municipality.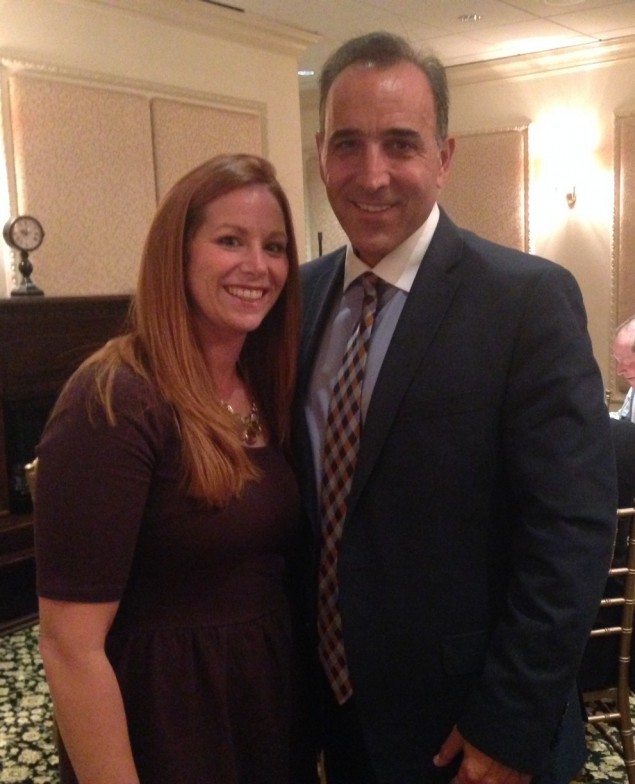 "I have been serving for three years in November," Verile said. "We have lowered taxes, we have increased shared services. It is reassuring that doing the right thing is paying off."
Codey—who was the guest of honor—spoke of Tedesco's commitment to Tedesco-Santos during his remarks. He said his appearance so soon after surgery shows how much he "really loves" his daughter.
The Tedesco dynamic will be an important one to consider moving into the elections. Tedesco has shown a real ability to win elections, even as an underdog candidate. In Paramus, where he was formerly mayor, the name recognition Tedesco-Santos will likely receive might be a benefit to the Democratic ticket across the board.
Tedesco-Santos and Verile are running under the Paramus First ticket. Their ticket has the support of Mayor LaBarbiera. They will be facing Republicans Rich Lambert and Donna Warburton.