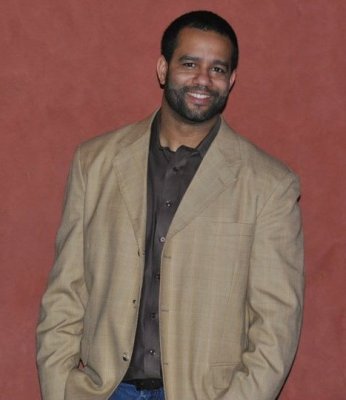 The First Ward Race for a seat formerly occupied by scandal-ravaged Councilman Anthony Davis features five competitors, including local businessman Mike Jackson, an ex pro-football player and Kennedy High School quarterback looking to break into government.
"The city desperately needs improvement," the native Patersonian Jackson, 44, told PolitickerNJ in a telephone interview. "A large part of the problem is leadership. The leadership we have is capable and they don't care or incapable, or a combination of both. I think everyone – the mayor and the council – has an equal contribution to what is good and bad."
When it comes to what's bad, Jackson, co-owner of a local martial arts school and the owner of the restaurant Jacksonville, doesn't hesitate.
It's economics.
"I've been in business for 15 years and this is the toughest year I've had in business," said the candidate. "This is the toughest year, and it's been very tough the past seven years. It progressively, continuously gets worse. The city puts more focus on programs that don't help the city than it does on the city's actual economic well-being. We have an increase in programs, but not an increase in jobs, and the result is we don't have financial stability in the city. What we have is a situation where migrants come in from outside cities and feed off our resources."
The father of honor roll students in the Paterson School System, Jackson said he talks to other owners of area businesses, including a hardware store and a bodega, and they express the same woes.
"The karate school has been in business for over 20 years, but people in the community right now don't have the disposal income to pay for karate."
This is not Jackson's first campaign. He ran last year for an at-large seat and lost.
"What I can apply from that race to this one is there is definitely a lot of political un-trust," he said. "I went into that campaign with a certain bit of naivete, a certain sense of trust of the people I had relationships with and an expectation of integrity, but I've learned that politics is a dirty place."
The candidate said he expects to use his time on the trail between now and Election Day to better discern the needs of the First ward residents.
"At the top of my to-do list is I definitely want to put a focus on the community," Jackson said. "Government can't make changes without the community. What we have now in City Hall is a separation from government and the community and a great deal of overlooked and excluded community concerns."
An issue that emerged last year for Jackson was his defaulting on a $140,000 city loan issued to his business in 2009, which prompted him to file for bankruptcy protection.
"Absolutely, I expect it to come up again,"' Jackson said. "Look, my aspirations have never been politics. I never dreamed about making it to Congress. I have a math and engineering background. After years as a professional player, I invested all my money into this business. I believe in this environment, I believe there should be certain things in place to ensure small businesses succeed in environments like this. Jacksonville is a very positive place, which helps Paterson. That's not city money. The money is a grant; a funding source given to the city each and every year. The largest majority is given away to a number of different organizations that can make sure businesses are a success. The purpose of the grant is to make sure Paterson builds."
Asked about the legacy of Davis, jailed for bribery charges, Jackson said no comment.
"I have no idea," he said. "I know of him but don't know what the circumstances are. I have no comment."
As for those who might be in a position to lend his candidacy support, Jackson said he doesn't expect to seek their help.
"I can say this from my last council race," he said. "I turned to those who hold political positions for endorsements and blessings, and I was definitely supported by a number of elected officials, but part of what I learned is that certain people who get involved are tied into their current situations and really can't support you. I want to run a completely independent race based on the needs of people, not the needs of the political regime. I don't want to include more, because it's hard to know who's sincere."
While he sees himself as the strongest candidate in the race, he doesn't necessarily identify a front-runner.
He does see weaknesses.
"It can be anyone's race because it's going to be such a small turnout," Jackson said. "Manny has been in business for a little while but he's not from the First Ward. Others are from the First Ward but they are not as well known."
The full slate of contestants is as follows: Manny Martinez, Alveria Spencer, Bernard Jones, Veronica Ovalles, and Jackson.
Bottom line for the candidate?
"I completely believe in Paterson," said Jackson. "I have an undying faithfulness in the city and there could be a big change that happens here."