Paterson's Ward 6 sets the scene for one of the state's fiercest developing elections, where incumbent Councilman Andre Sayegh next year must face former ally Al Abdel-azziz (pictured, right). But for all the bitter local antagonism of that 2016 contest, the two men vying to serve a constituency classically made up of a large percentage of Syrian and Palestinian residents remain allied in their mutual disdain for negative comments about Muslims in an intensifying national Republican Primary for President.
GOP presidential candidate Dr. Ben Carson this past weekend on Meet the Press said Muslims are unfit to run for president of the United States; while his party rival Donald Trump refused to protest when a man at a town hall meeting said, "we have a problem in this country, it's called Muslims. When can we get rid of them?"
An unsuccessful candidate for mayor last year who lost to Jose "Joey' Torres, Sayegh is a Christian but has long prided himself on serving equally the interests of his residents. Challenging the incumbent in next year's May nonpartisan election with the backing of Torres, Abdel-aziz comes from a large Muslim family.
"There was a time when they said a Catholic or a black would never become president," said Sayegh. "They did, and they were both exemplary. Irrespective of what religious affiliation my neurosurgeon is, I just want him or her to be qualified to perform the surgery.
"Republicans claim to have a big tent but they're excluding a burgeoning part of the population," Sayegh added. "There's one America. That's how the founding fathers wanted it. Thomas Jefferson was a deist. He didn't necessarily believe in the prevailing faith of the time. People come to this country because they believe in the freedom it affords its citizens. Dr. Carson is entitled to his opinion, but we are also entitled to say he's wrong."
Abdel-azziz admitted to being disappointed when he heard the comments.
"I think it's the narrow mindedness of some – not all – people in the Republican Party," Abdel-aziz told PolitickerNJ. "I'm a firm believer that we don't judge anyone on the basis of race and religion, and I think it's sad that we have people running for the highest office in the country who are spewing this kind of stuff right now.
"My parents came from Palestine,' Abdel-aziz added. "I'm a first generation American-born citizen, and I was brought up with the Muslim faith value as an American. We always knew to uphold the Constitution. The great thing about Paterson is it's a melting pot. My parents have been here for 37 years, and all they wanted was the American dream. They came here because they wanted the freedom of religion, and we want to be perceived as regular Americans."
Abdel-aziz said he does not know whether a Muslim will ever become president in his lifetime.
"I think this is the greatest country in the world," he said. "We've seen our first African-American president, who I was proud to vote for; and I can't wait to see the first Hispanic president. The country was built on immigrants and diversity, so I can't say it won't happen in my lifetime."
Could he see himself running for president someday?
"I first want to be a Sixth Ward councilman," he said. "But no American should have doors closed."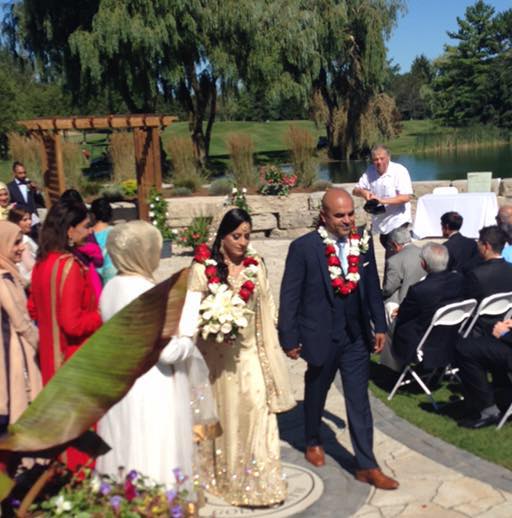 The chairman of the Essex County Republican Committee, Al Barlas is also Muslim, and he reacted the same way Abdel-aziz did to those presidential office-seekers in his own party.
"I think it's unfortunate," Barlas told PolitickerNJ. "At this point I don't know if Carson is trying to hold onto his base and the evangelical vote, but you'd think someone as educated as him would not believe that you could preclude a whole people from the presidency. I wasn't offended as much as I was disappointed. You would expect that if you were rising for consideration as president that your thought process and beliefs would be a little more evolved.
"You have to elevate yourself beyond cheap shots and cheap tricks," he added.
Barlas backs Governor Chris Christie for president, who  in 2011 nominated Sohail Mohammed for a seat on the New Jersey

Superior Court of Passaic County.
For his part, Paterson Ward 2 Councilman Mohammed Akhtaruzzaman (pictured) focused on Trump, who unlike Senator John McCain in 2008, refused to object to the man at the presidential candidate's town hall meeting who laid into those of Islamic faith.
"Donald Trump is not running to be president, he just wants some attention," said the councilman, who like Sayegh is up for reelection next year.  "There are 7 to 8 million Muslims living in this country and they're good people. Donald Trump should have objected to what that man at his town hall meeting said.  It's a democratic country, and if people elect a Muslim guy, so be it. Donald Trump is just trying to appeal to people for a vote while being provocative."