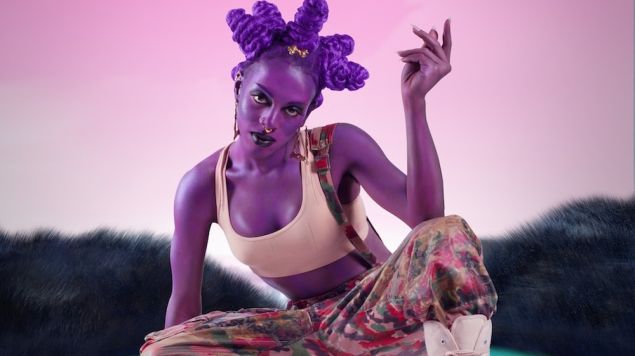 Performa '15, the international performance art biennial, announced its final lineup today, which includes an opening night collaboration between Bolshoi principal danseur David Hallberg and Italian artist and filmmaker Francesco Vezzoli.
The performance sounds like a real departure, aesthetically, from some of the more outlandish spectacle that's been seen at Performa in the past. While previous years have seen performances or events like an epic "story ballet" about what it's like to use the Internet, or waiters in assless chaps serving brussels sprouts via phallic appendages, the Hallberg/ Vezzoli piece will "present Renaissance dance in its earliest form," according to the statement from Performa today. (But fear not, it will also, apparently, "bring into question… the roles of dancer and audience.")
Performa, founded in 2005, stages inventive and elaborate, even crazy, works all over New York every other November. Performa 15 begins Nov. 1 and runs through the 22nd.
The three-week performance series' commission highlights also include Ryan Gander's Ernest Hawker, a new work by the disabled conceptual artist that depicts his future vision of himself—hawking his wares at Performa after his star has faded. Painter Wyatt Kahn will present a puppet show where his paintings rise up against him in Work. And public provocateur Robin Rhode will reinterpret Arnold Schoenberg's Erwartung as an opera about South African women waiting for their husbands to return.
There's also more detail on Oscar Murillo's planned work, which involves him "taking up residence," at the U.S. Customs House (now home to the Museum of the American Indian) and doing, well, something about capitalism. The legality and duration of the "residence" is unclear. The piece is called Lucky dip.
And the Performa Projects includes work by two African-American artists: poet, DJ , fine artist and transgender advocate Juliana Huxtable and performer, collagist, painter and sculptor Derrick Adams.
Ms. Huxtable presents There Are Certain Facts That Cannot Be Disputed, a "raucous performance" where elements of cyberspace are anthropomorphized. Mr. Adams' Pablo Fanque's Circus Royal/SIDESHOW is a circus performance inspired by Fanque, who was Britain's first black circus owner.
Here's the full list of participating artists:
Derrick Adams (b. 1970, Baltimore, Maryland)
Edgar Arceneaux (b. 1972, Los Angeles, California)
Nina Beier (b. 1975, Copenhagen, Denmark)
Jérôme Bel (b. 1964, Paris, France)
Richard Bell (b. 1953, Charleville, Queensland)
Chimurenga (f. 2002, South Africa)
Volmir Cordeiro (b.1987, Santa Catarina, Brazil)
Pauline Curnier Jardin (b. 1980, Pertuis, France)
Jonathas de Andrade (b. 1982, Maceió, Brazil)
Eleonora Fabião (b. 1968, Rio de Janeiro, Brazil)
Brian Fuata (b. 1978, Wellington, New Zealand)
Simon Fujiwara (b. 1982, London, England)
Ryan Gander (b. 1976, London, England)
Agatha Gothe-Snape (b. 1980, Sydney, Australia)
David Hallberg (b. 1982, Rapid City, South Dakota)
Juliana Huxtable (b. 1987, Bryan-College Station, Texas)
Jesper Just (b. 1974, Copenhagen, Denmark)
Wyatt Kahn (b. 1983, New York)
Laura Lima (b. 1971, Minas Gerais, Brazil)
Zheng Mahler (Royce Ng and Daisy Bisenieks, b. 1983, f. 1993, Melbourne, Australia)
Oscar Murillo (b. 1986, La Paila, Colombia)
Christodoulos Panayiotou (b. 1978, Limassol, Cyprus)
Heather Phillipson (b. 1978, London, England)
Will Rawls (b. 1978, Boston, Massachusetts)
Robin Rhode (b. 1976, Cape Town)
Eve Sussman (b. 1961, London, England)
Francesco Vezzoli (b. 1971, Brescia, Italy)
Erika Vogt (b. 1973, Newark, New Jersey)
Ulla von Brandenburg (b. 1974, Karlsruhe, Germany)
Justene Williams (b. 1970, Sydney, Australia)