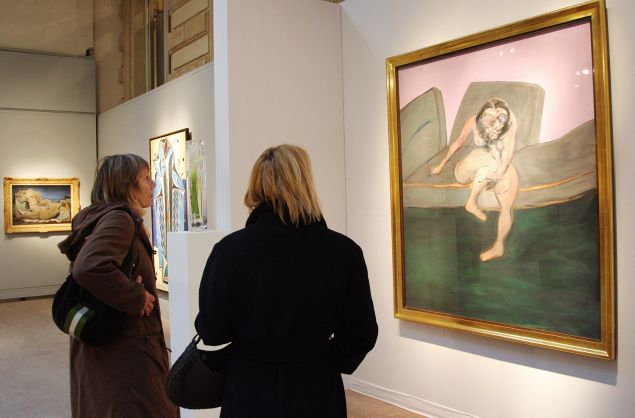 Ratcheting up one of the oldest rivalries in history, 219-year-old Phillips Auction House is resurrecting its Modern art business and launching a blitz of hiring and powerful partnerships. It will seek to compete head-to-head with age-old rivals Sotheby's and Christie's this fall in the high end of the billion-dollar art market.
People close to the matter say that, after downsizing about a decade ago in the wake of some unsuccessful sales, the company—working with just-announced partners eBay, former Brooklyn Museum director Arnold Lehman and executives with ties to the deep-pocketed Arab collecting world—could be making a play to disrupt the Coca-Cola/Pepsi-like hold on the art auction market that the Big Two have long enjoyed.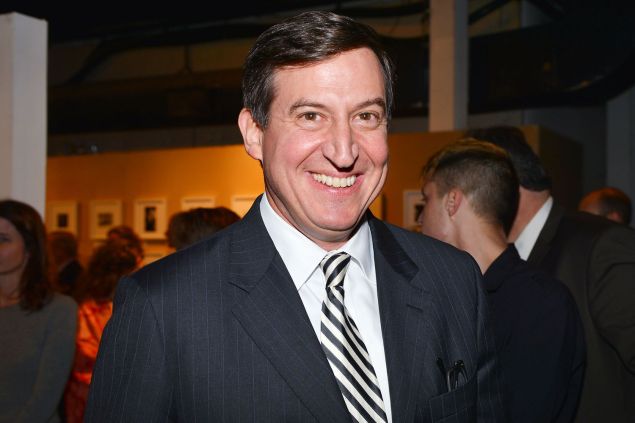 Phillips has been doing business in art and antiques since 1796—but only in the auction business does that make you the baby sister. Long a third fiddle to Sotheby's (founded 1744) and Christie's (1766), it has changed ownership, management and/or its New York headquarters a slew of times since 1999, when it was purchased by Bernard Arnault's LVMH. But a faltering art market and upheaval surrounding price fixing in the auction industry derailed its Impressionist/Modern division. The firm exited that potentially lucrative market, to some degree with its tail between its legs, sticking since to jewelry and watches, cutting-edge Contemporary and design, where it has thrived and sometimes led. Now it's getting back in the fine art ring.
This month, Mr. Lehman, former director of the Brooklyn Museum and one of the best-connected people in the New York art world, is joining as senior adviser to Edward Dolman, the chairman and chief executive. Mr. Dolman is a relatively new hire himself, having come on board in 2014 after serving for years as Christie's chief executive and a stint running art museums in Qatar (members of the Qatar royal family are probably the biggest art buyers in the world).
But, in retrospect, the real clue something was afoot came a little over a year ago when, with very little fanfare, the auctioneer added two big industry stars: August Uribe and David Georgiades, both senior vice presidents of Sotheby's Impressionist and Modern art department at the time. But, strikingly, it added them to its Contemporary art wing. Recently, they were replaced in those jobs and freed up to help rebuild the Phillips brand.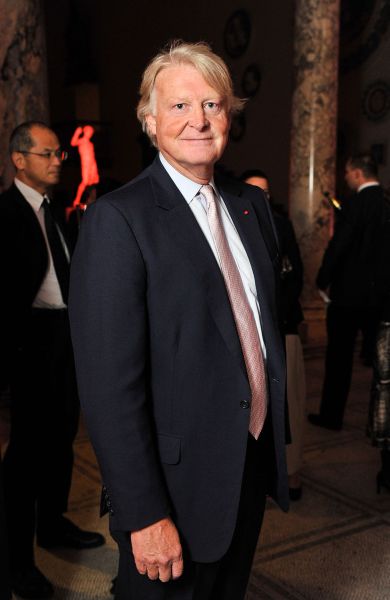 Some inside Phillips played down the ambition and extent of the expansion. With new hires in the Contemporary department, he and Mr. Georgiades will simply shift some of their energies to acquiring for sale and selling Modernist works, Mr. Uribe told the Observer. (He had just returned form a business-getting trip to Japan. Japanese banks have significant inventories of "trophy paintings" left over from buying sprees by themselves and clients in the 1980s.)
One source very familiar with business decisions at Phillips said Messrs. Uribe and Georgiades were brought in specifically to spearhead a new Modern art business, and that the endeavor has been in the works for some time.
"We are starting to take some Modern masters' [work]," Mr. Uribe confirmed. "The idea is that the department is going to start rolling back the clock," and placing more attention on Modern and Postwar artworks, which generally sell for higher prices than more recent Contemporary art. Mr. Uribe made no mention of Impressionist sales—yet.
Meanwhile, it was just announced that Hugues Joffre, one of the superstars of the auction business as art began to climb in the 1980s, would assume the role of chairman, United Kingdom and Europe, and worldwide head of 20th century art; and Jean-Paul Engelen, formerly with Qatar Museums, will take the role of worldwide head of Contemporary.
Mr. Uribe added that Robert Manley, former deputy chairman of Postwar and Contemporary at Christie's, has resigned and is waiting out a non-compete agreement, but plans to begin work at Phillips when the agreement expires.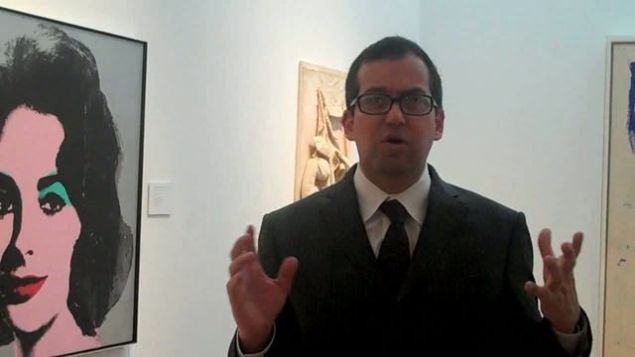 Last week, Phillips has announced that they will partner with the Internet bidding giant eBay in order to offer online access to auctions (Sotheby's already has such an arrangement with eBay). Phillips will offer live-streaming auctions on eBay beginning on September 17. Said chairman Mr. Dolman, in a statement: "Phillips' digital strategy has become an increasingly important aspect of the business, and this initiative is one more step in establishing Phillips as an international leader."
Currently, Phillips (formerly known as Phillips de Pury, when helmed by prominent art worlder Simon de Pury) focuses on sales of Contemporary art, design, photographs, editions, watches, and jewelry, and has salerooms in New York, London and Geneva as well as additional offices based throughout Europe, the United States and Asia. The current primary shareholder is believed to be Russian luxury goods conglomerate Mercury Group, which took a controlling interest in 2008.
The auctioneer entered the Impressionist/Modern space in 1999 and saw some high profile successes before the eventual shuttering. For instance, in 2001, private equity billionaire Henry Kravis put two Renoirs on the block with Phillips, asking more than $12 million—despite the fact that Mr. Kravis was on the board of Sotheby's at the time.
However, in its early Impressionist art auctions Phillips may have overreached, often employing the unorthodox strategy of buying the works outright in order to sell them later, rather than simply representing a seller. While the aggressive tack might have made sense in another market, the post-9/11 economy, further punctured by the dot-com bust, was no place for a third player in the airtight art auction world.
Now? The art market is red hot, sure, although there are some hints it may be cooling. Is Phillips' big-dream timing as poor as last time? Its rivals are hoping so.