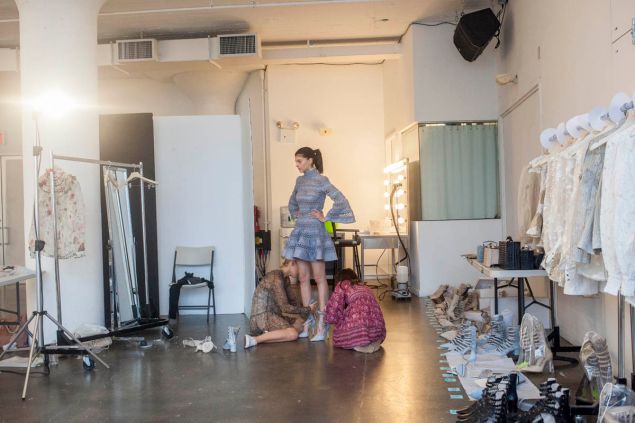 We all know what a finished and perfected fashion collection looks like as it's paraded down the runway for editors, photographers and social media savants to see. But before the finishing touches are put on a collection, there are hundreds and thousands of hours of behind-the-scenes work put on the toiled-over clothing.
The Australian label Zimmermann, which is operated by sister duo Nicky and Simone Zimmermann, but designed by Nicky, let Observer get a peek at the collection just days before it hit the runway on Friday. Filled with ethereal dresses, romantic details and intricate embroidery, these wares were a romantics dream come true.
So take a look at the intricate details on each clothes, the way the model moves in her cornflower blue dress and the attention that is paid to every little factor.