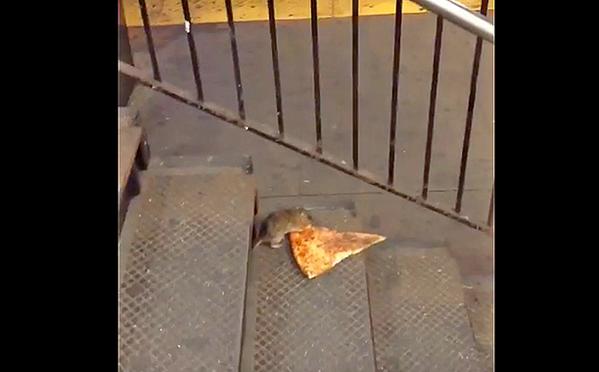 The day after David Cameron's pig got its own Twitter account, another animal is using the social network to keep people talking about it.
The Internet was captivated yesterday afternoon by Pizza Rat, who dragged a slice down a flight of stairs at the First Avenue L train stop. DNAinfo first broke the story, but soon every major news outlet was running a hot take on the rodent who just wanted a hot slice.
Though some papers tried to run second day stories on New York's new obsession, many journalists took to Twitter to chide their colleagues and assure them that the Pizza Rat fad had passed.
One person disagrees with this consensus, however: Pizza Rat itself.
The Twitter account @NYCPizzaRat was created soon after the story broke yesterday, and like most parody accounts it started strong:
However, rather than petering out like most jokey profiles, Pizza Rat has continued tweeting into today, offering commentary on life and even engaging journalists:
Between this Twitter account and the new Pac-Man-style Pizza Rat game, it seems we haven't seen the last of this subway hero.