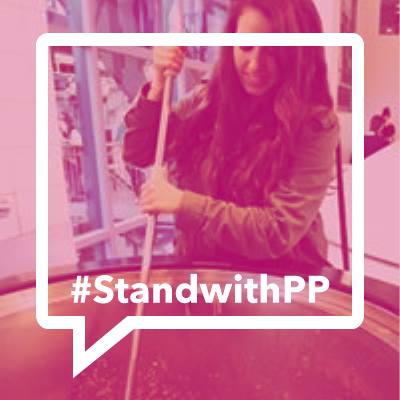 Planned Parenthood has become a target during the 2016 primary race. The GOP candidates are calling to defund it, and several of them are repeatedly spewing falsities about the healthcare non-profit in front of audiences of millions. Recently, the House of Representatives followed suit and voted to defund Planned Parenthood at the federal level.
The phrase "I stand with PP" has been making its way around the Internet (in both hashtag form and regular speak) more and more as the pushback from Republicans has grown. Planned Parenthood has been fighting back and is now initiating a day of support they're calling "pink out." Today, they're encouraging social media users to "pink out" their profile pictures in support.
The link Planned Parenthood is tweeting out leads to a quick two-step process for changing your Facebook and/or Twitter pictures. Like the rainbow filter that gained popularity in support of the ruling on the gay marriage Supreme Court case, just a few clicks for pink and you're done.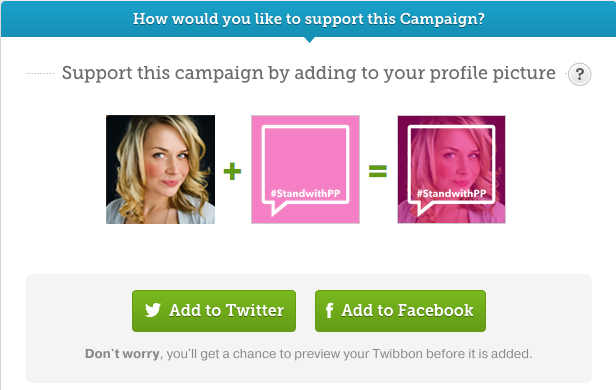 There is also an option for changing your Facebook cover photo.