PATERSON – Latina women formed the nucleus of support around state Senator Nellie Pou (D-35) at the senator's Saturday breakfast at the Brownstone, a sisterhood of recognizable protectors who have lately risen in the ranks of party power.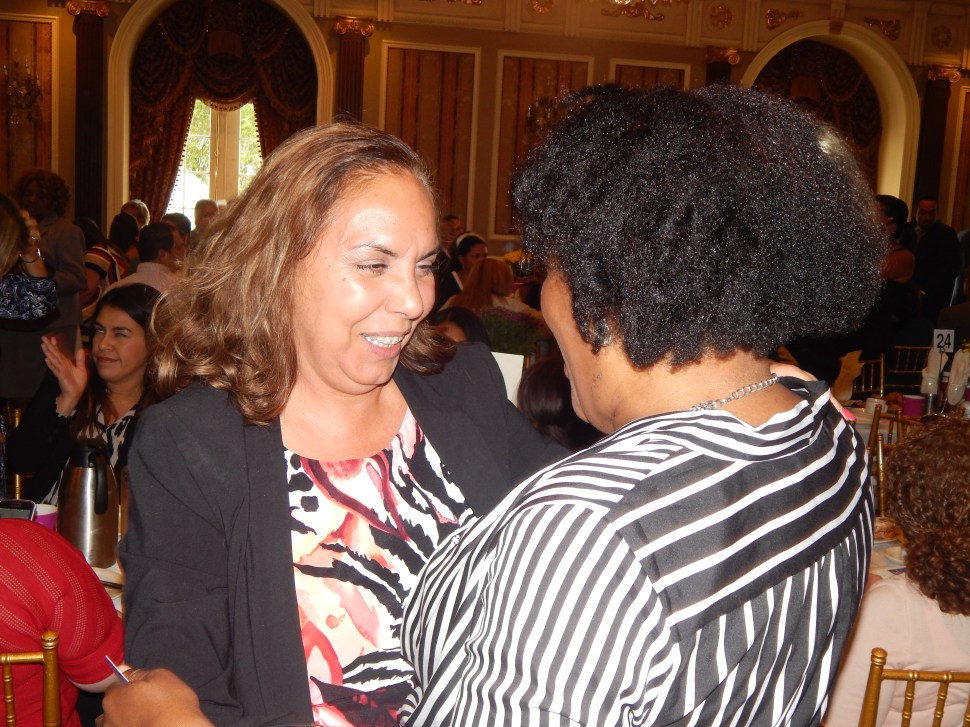 They included political operative Idida Rodriguez of 1868 Public Affairs, New Jersey Working Families Executive Director Analilia Mejia, Democratic State Committee Vice-Chair Lizette Delgado-Polanco, SEIU 32BJ Political Director Julie Diaz, Latinas United for Political Empowerment PAC Committeewoman Wendy Martinez, Assemblywoman Marlene Caride (D-36), ad others.
Politicians intent on getting seen at big, packed events swarmed Pou's lively function, the 18th of an annual tradition.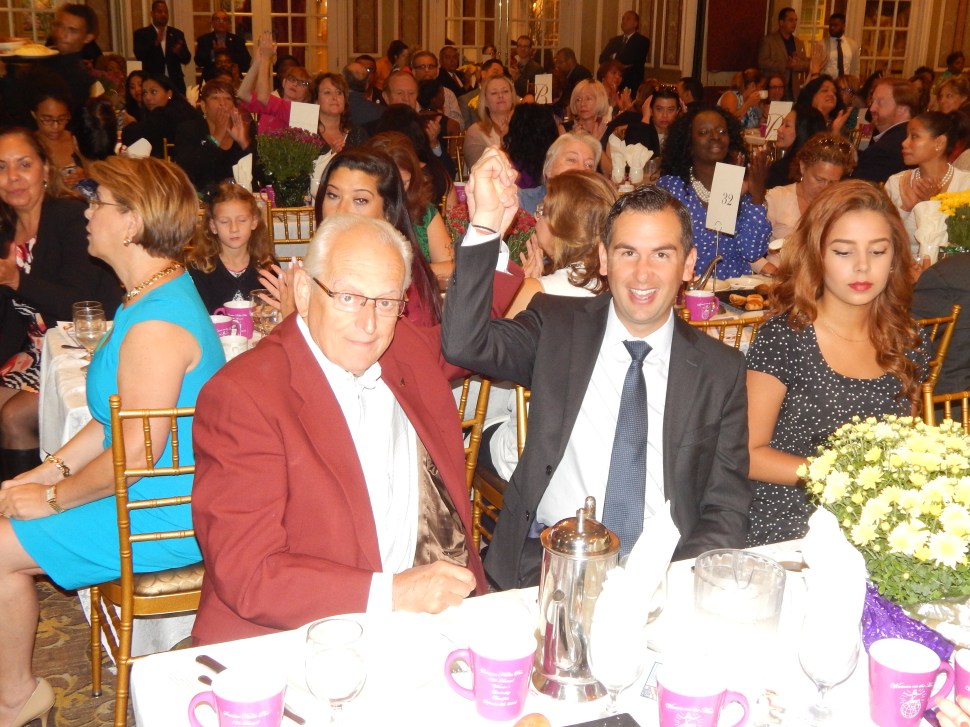 "I'm having fun," enthused state Senator Ray Lesniak (D-20), who grabbed a chair in front of a plate of breakfast near the front of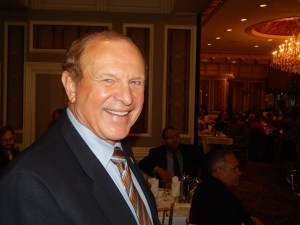 the room.
A veteran senator who's running for governor in 2017, Lesniak rose and gave a double arms-extended hand wave upon introduction.
He had competition.
Jersey City Mayor Steven Fulop avidly worked the crowd – which included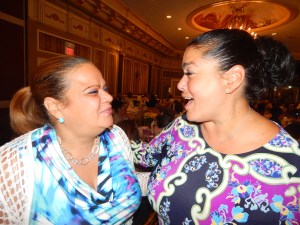 Passaic County Freeholders Pat Lepore, John Barttlett and Hector Lora, veteran party operative Ritzy Morales, Paterson First Lady Sonia Torres, operatives Patricia Campos and Patricia
Cabrera, Paterson Deputy Mayor Pedro Rodriguez, Woodland Park Mayor Keith Kazmark, Bergen County Democratic Committee Chairman Lou Stellato, and State Party Chairman John Currie.  The mayor then found his seat at the head
of the room alongside U.S. Rep. Bill Pascrell (D-9), who raised the arm of the young comer when he glimpsed a ready camera nearby.
Pou's not on the ballot in November, but she showed consolidated power Saturday, amplified now by her City Hall closeness to Paterson Mayor Jose "Joey" Torres, who returned to office in 2014 after a four-year hiatus. "We've had this event for years and when we started it was mostly just women, but as it has grown we have had the presence of many more men," Pou told PolitickerNJ.