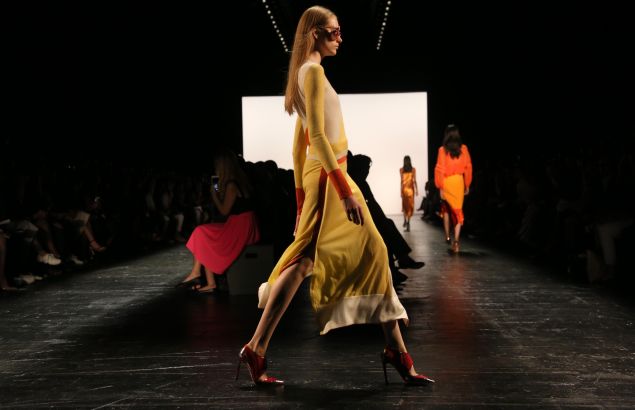 There were so many facets to Prabal Gurung's spring runway spectacle that it is hard to focus in on just one. First, he had a chorus of Buddhist monks chanting prayers to honor the lives that were tragically lost in Nepal's recent earthquake. Then he proceeded to show a moving collection in tribute to his home country, a romantic ode in hues of honey yellow, burnt orange and deep red.
However, Mr. Gurung's collaboration with Steven Sebring just might be the most unconventional feature of the evening. A part of Lexus Design Disrupted program, the duo came up with a concept to use 360-degree cameras to fully capture the runway collection from every angle.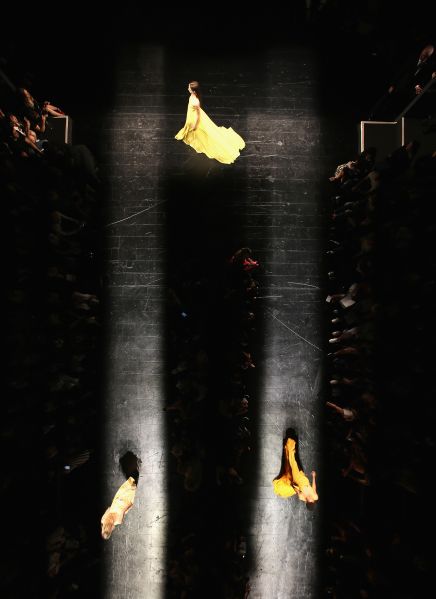 "I have long admired Steven's work," Mr. Gurung admitted to the Observer. "Aside from being such creative talent, he's got a true grasp on where technology is heading in fashion and beyond. I met him while pulling together my spring collection, which has a lot of movement to it [and] I knew his equipment would really capture that in such a beautiful way. It undoubtedly did."
With the final intention to turn the all-encompassing video into a 360-degree lookbook, head to Vogue to see a sample of what the finished product will look like.
So how many lenses were focused on the clothes in order to craft the perfect image? "Our studio system uses 100 cameras rigged to trigger simultaneously, which captures the complete 360-degree image of the model so the designers work can be seen perfectly," said Mr. Sebring.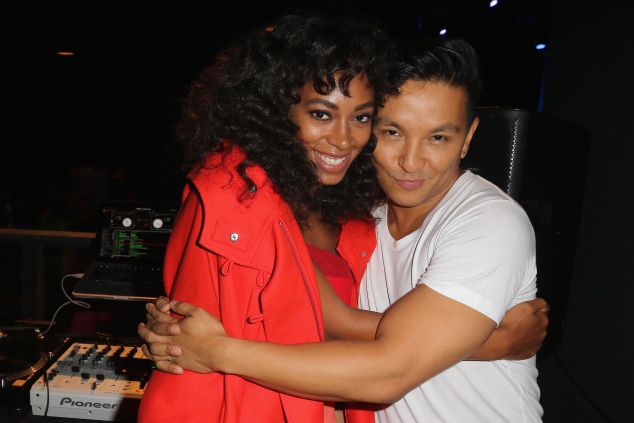 Guests who attended Mr. Gurung's show on Sunday night, including Kylie Jenner, Jenna Lyons, Tavi Gevinson, Gabrielle Union and Laverne Cox, plus Solange Knowles (who was on DJ duty), got to try out the 360-degree technology used to create the lookbook. For a celebrity-studded guest list like that, capturing the perfect angle was definitely appropriate.