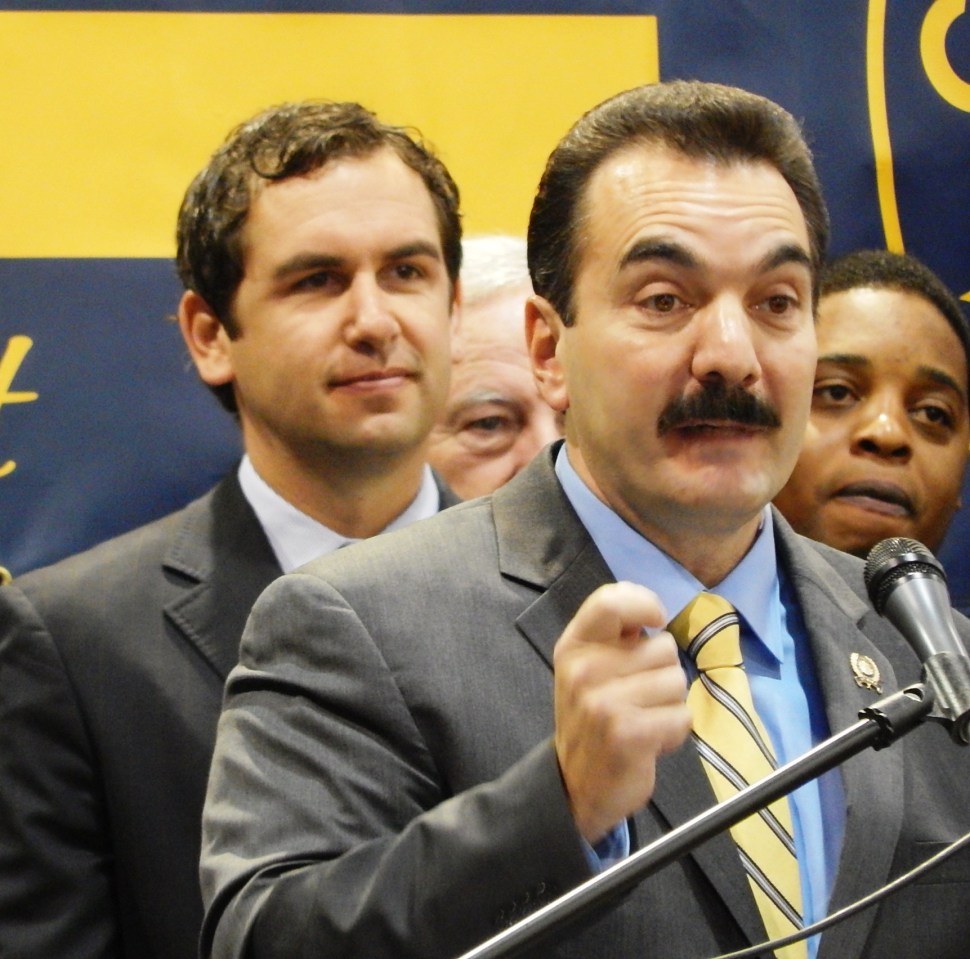 JERSEY CITY – Assembly Speaker Vincent Prieto (D-32) addressed a gas tax this afternoon as a way of replenishing New Jersey's Transportation Trust Fund (TTF).
"I would like to get something done during lame duck but when I get something on the governor's desk I want it to get signed," said Prieto.  "[It] is a burden on every taxpayer. Why? Because we have borrowed and borrowed again. This administration literally borrowed every penny and we can't borrow anymore. A gas tax would be the right thing. This a bipartisan way to do this and I'm looking to accomplish that, even though he signed a no tax increase pledge, which I think is BS."
Running for president in a Republican Primary, Governor Chris Christie last month signed a no new tax pledge sponsored by Grover Norquist's group, Americans for Tax Reform. According to published reports, Assembly Minority Leader Jon Bramnick (R-21) – a key Christie ally – said he's open to a gas tax on condition that it's paired with a reduction of the estate or inheritance tax.
"Now everybody understands this is the only option," Prieto said.