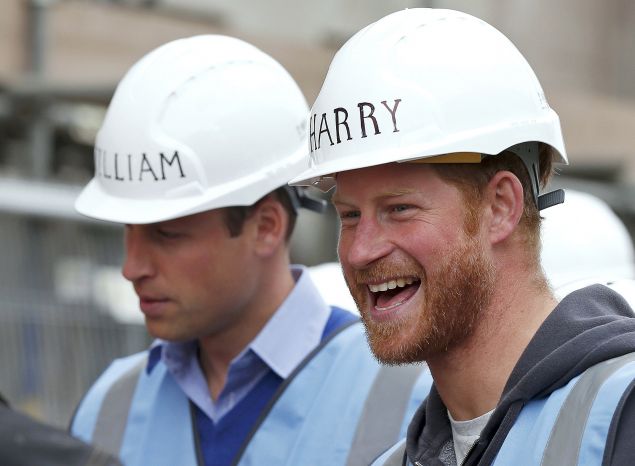 They might not look great as wax figures, but Prince William and Prince Harry look pretty darn cute in construction apparel. If they keep this up, white hard hats could easily be fall's hottest headwear look.
The royal brothers swapped their princely duds for fluorescent vests and hard hats today. Lest they be mistaken for ordinary laborers—a distinct possibility, given Harry's scruffy beard—the aforementioned hats were emblazoned with the princes' names in big capital letters, of course.
But this was no ordinary construction site; Will and Harry were guest-starring on a special episode of the BBC home renovation show DIY SOS, wherein they helped create homes for former service members, according to the International Business Times.
Will and Harry took to construction work far more smoothly than their father took to meeting a bird. Look at the way the Duke of Cambridge aptly used a paint roller: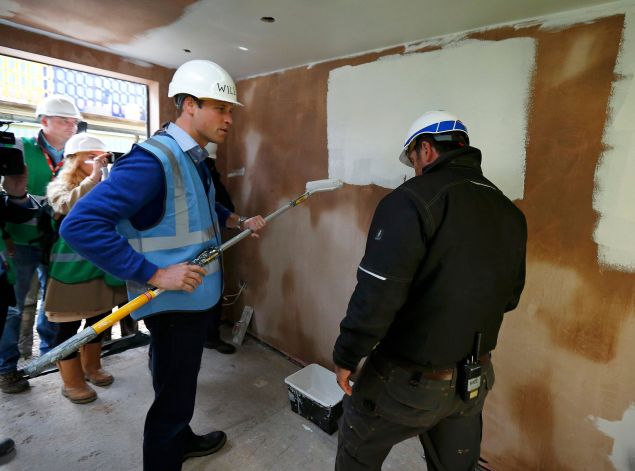 Prince Harry, meanwhile, assisted with the glamorous task of laying paving slabs onto the ground.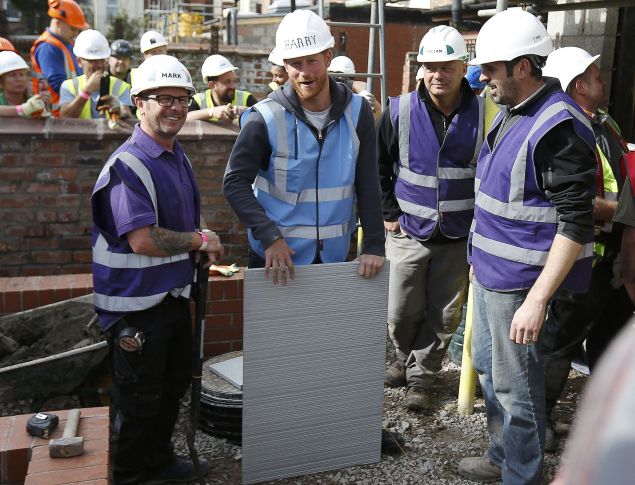 If Will and Harry are down to fly to New York, let it be known they are welcome to build us a house—or at least do our laundry—anytime they please.