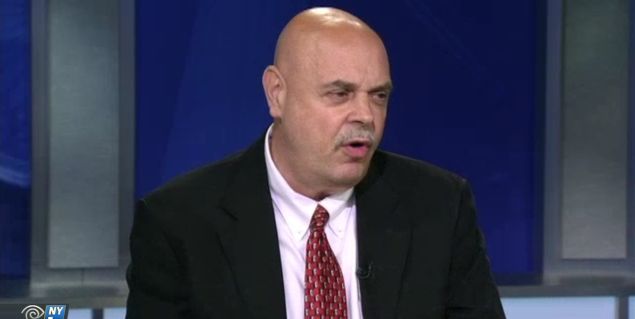 Bob Friedrich, president and chief financial officer of the Glen Oaks Village housing cooperative, has raised almost $5,200 for his campaign to replace former Councilman Mark Weprin from contributors with business interests in the large eastern Queens development.
Campaign filings show several contractors, attorneys, real estate brokers and one accountant with a relationship with Mr. Friedrich's 2,900-unit development having given a total of $5,187 to his campaign.
The campaign received a total of $1,000 from the chief executive officer, chief operating officer and a salesman for the company Crystal Windows. Crystal's website notes that it did a "massive" job at Glen Oaks Village last year, installing more than 20,000 windows.
It also took in $1,400 from real estate brokers whose sites list units at the co-op, and another $600 from contractors Top Notch Construction and BJR Corporation. City records show that BJR has received several permits to work at Glen Oaks in the past year, while Top Notch has advertised in the Glen Oaks Village newsletter as an "approved contractor," and residents have written into the board of directors complaining that the company's vehicles make use of the co-op's parking.
The campaign also received $1,000 each from two attorneys with the law firm Hankin & Mazel, which has represented the President's Co-op Council, a coalition of eastern Queens cooperative complexes to which Glen Oaks Village belongs. Mr. Friedrich founded the group and serves as its co-president.
An accountant from the firm Landau Arnold Laufer—which has drawn up the co-op's financial statements for several years—gave $100. The attorney to whom the co-op's board refers residents seeking to transfer their units to a trust donated $175, and Glen Oaks Village's general manager chipped in $87
The donations raised eyebrows among good government groups.
"It's unsavory for sure," said Susan Lerner, executive director of Common Cause NY. "I think the voters have to assess whether they think this is a voluntary contribution from somebody who has made an independent determination of who the best candidate would be."
Others advocates noted that there is no law against such contributions, but speculated about the appropriateness of the donations.
'It's not illegal, but it certainly raises some ethical questions," said Dick Dadey, executive director of Citizens Union. "It could be they're doing it because they like him, or it could be because they want to preserve their relationship with the co-op."
This is not the first time Mr. Friedrich's role at Glen Oaks Village has gotten tangled up with his political ambitions. In 2009, when Mr. Friedrich was running against Mr. Weprin for the seat, the Daily News reported that building staff had stuffed letters promoting Mr. Friedrich's candidacy under the doors of the co-op's residents—letters written on official Glen Oaks Village letterhead and entitled "A Message from the President."
For his part, Mr. Friedrich denied there were any "special deals" for donors, and pointed out that most of them gave in relatively small amounts. He highlighted that the bulk of his $42,116 in private donations has come from retirees living in the district.
"There's absolutely no impropriety," he told the Observer. "They're very small contributions. They're people that I know."
Mr. Friedrich is one of six Democrats seeking the seat. The Working Families Party and progressive allies of Mayor Bill de Blasio have rallied around Rebecca Lynch, a former City Hall staffer, while the Queens Democratic establishment is supporting ex-Assemblyman Barry Grodenchik. Mr. Friedrich is not necessarily a front-runner, but some establishment Democrats believe his history in the district and criticisms of the unpopular liberal mayor make him a formidable dark horse contender.
Also in the running is attorney and activist Ali Najmi, businessman Satnam Singh Parhar and former congressional and Assembly staffer Celia Dosamantes.
After the September 10 primary, the winning Democrat will face off against former NYPD detective Joseph Concannon, a Republican.
Mr. Weprin stepped down in June to take a job with Gov. Andrew Cuomo.