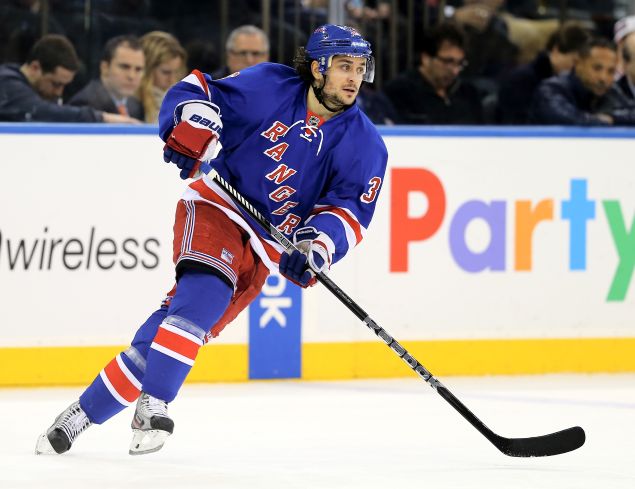 They might not have gotten the Stanley Cup last year, but it seems like the New York Rangers are starting off the upcoming season on a high note–or at least their players are, scoring some new city digs.
Just as Rangers center Derick Brassard purchased a $4.1 million Tribeca condo, now Norwegian-born right wing Mats Zuccarello has picked up his own $3.15 million pad. Perhaps the four-year, $18 million contract he signed in April pushed him to put down some real roots in the city, at least in terms of a new apartment.
Mr. Zuccarello didn't have the best luck last hockey season—after taking a slap shot to the left side of his head in March, he suffered a brain contusion, brain bleeding and a hairline fracture that prevented him from returning to the ice for the rest of the season.
It looks like he's recovered now, and he's back on the Rangers lineup for the 2015-2016 season, so what better way to celebrate than with a shiny new condo?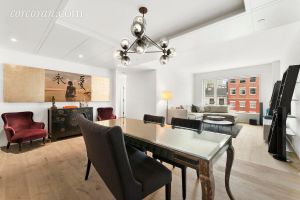 Corcoran's Tamir Shemesh had the two-bedroom, two-bathroom listing for 345 West 14th Street, which features views of Gansevoort square from every room and custom milled paneling in the living and dining room. The master suite includes a five-fixture bathroom with a glass-enclosed wet room, and a "Clarke soaking tub with Spanish Tavertine surround." It looks like the bathrooms got some special attention in this apartment, and the second one isn't too shabby, either—it also has a "deep soaking Duravit tub" and Moroccan ceramic tile.
Other building amenities at the full-service doorman condo 345meatpacking include a roof deck and 2000-square-foot fitness center.
Mr. Zucarrello paid a touch under the $3.295 million asking price for the 1,228-square-foot home—maybe previous owners Lisa Barry and Todd Steinberg happen to be big Rangers fans?