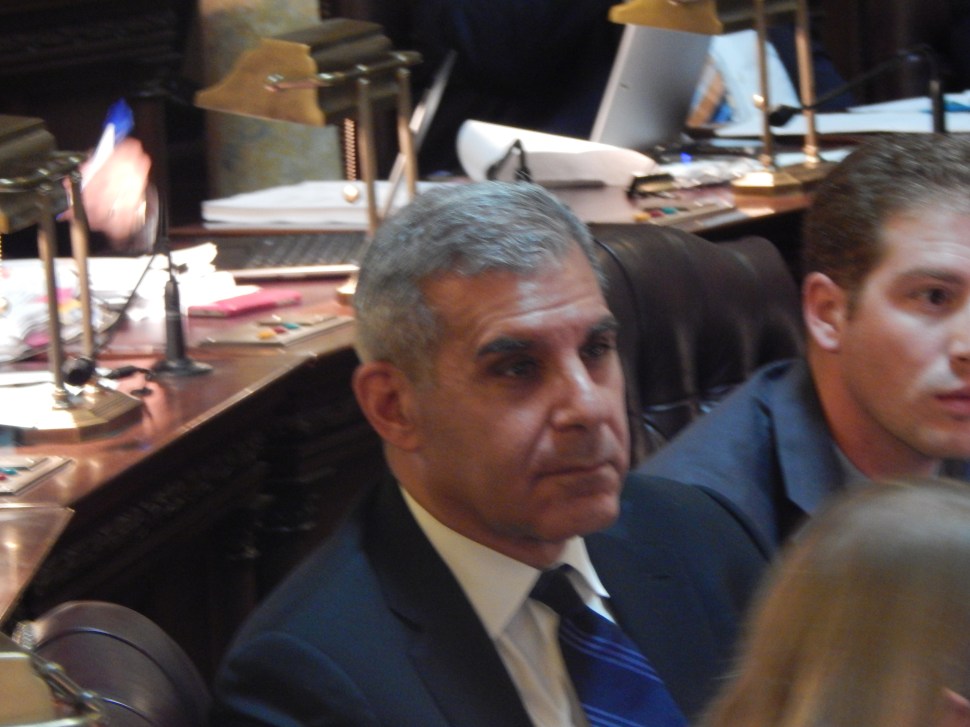 TRENTON – At a hearing this morning by the Legislative Oversight Committee, ranking Republican state Senator Joe Kyrillos (R-13) said the proposed S-3066, a bill reforming the Port Authority of New York and New Jersey, would be an obstacle to a bill already on New York Governor Andrew Cuomo's desk.
Senators Bob Gordon (D-38) and Loretta Weinberg (D-37) sponsor the bill aimed at overhauling an agency seared by the 2013 Bridgegate scandal.
Kyrillos said he favors a bipartisan bill backed by Senate Minority Leader Tom Kean, Jr. (R-21) that already awaits Cuomo's signature.
He didn't deny the value of today's hearing spearheaded by Gordon and Weinberg, but feels the alternative bill better addresses necessary reform.
"This is a timely hearing to look at this agency to bring about the kind of accountability and transparency… especially to a big bi-state agency that affects hundreds of millions of people," said Kyrillos, giving a nod to the resignation this week of the CEO of United airlines amid an ongoing federal probe of the Port Authority.
"We should not be an obstacle to passing what seems to be – on balance – a pretty good product," said Kyrillos, a longtime ally of Governor Chris Christie who earlier this year surprised the political establishment when he announced his support for the presidential campaign of former Florida Governor Jeb Bush.
Kyrillos picked apart Gordon's and Weinberg's bill while advocating for Kean's alternative.
"I'm not sure I disagree over this policy position, however, we're all realists here and we know that there's a bill on the Governor of New York's desk ready to be signed. This seems to me to be a position that could be created by the CEO," he said.
"Do we want to keep doing this for the next year?"
Per a release last week, the Gordon-Weinberg bill would:
"1. Guarantee oversight by granting legislative committees from both states the right to call in senior Port Authority officials and provide the opportunity for legislative hearings in each state on the Port Authority's capital plan.
2. Require quarterly reports on the progress and cost of capital projects, and provides for independent monitoring of major projects budgeted at $500 million or more.
3. Gives each state's transportation commissioner the ability to appoint a policy liaison to the Port Authority to participate fully in the development of the agency's capital plan and to monitor the progress of capital projects and any transfer or sale of assets.
4. Explicitly establish meeting the transportation needs of the bistate region – as opposed to non-transportation-related economic development – as the agency's core mission.
5. Delay the selection of a new Port Authority chair and vice-chair until one year after the appointment of a new CEO, which is expected to occur this fall.
6. Grant the Port Authority Inspector-General subpoena power and the authority to compel the appearance of witnesses in investigations of misconduct at the agency."