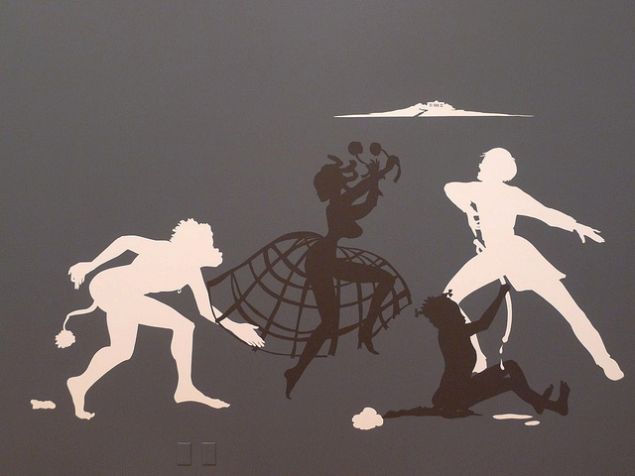 Russian billionaire Dmitry Rybolovlev will return two Picassos to the artist's stepdaughter. The portraits of Picasso's second wife, Jacqueline Roque, were "bought in good faith," but stolen, Mr. Rybolovlev said. This piles on the drama in the ongoing dispute between the billionaire and his dealer, Yves Bouvier, who Mr. Rybolovlev has accused of bilking him out of about $1 billion. Even Larry Gagosian thinks Mr. Bouvier is courting conflict with his tax-free art warehouse, Le Freeport.
Art authentication is increasingly paralyzed by lawsuits, says Fortune magazine. What does this mean for the art market?
The Bushwick artist who sparked gentrification fears with a crocheted mural will remove the work. Gentrification debate aside, this reporter is happy to see any affront to Wes Anderson-themed expression.
A fun deep dive into Marxism and aesthetic intention, with no news peg. Because, Thursday.
Mysterious Indian art colony to be removed by the government so a real estate developer can build a skyscraper.
Russia's horrifying post-industrial spaces are being repurposed as arts venues.
Kara Walker appointed head of Rutgers' School of the Arts.
Gasworks' relocation to Vauxhall an emblem of how the rent is too damn high in London.