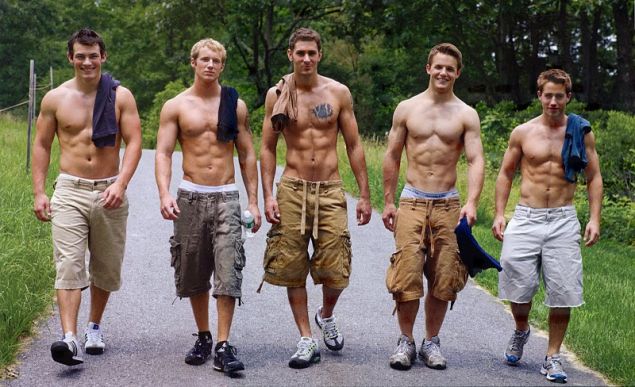 Cargo shorts have become the butt of a widespread joke. It's a similar situation to the one that's plagued Nickelback for years in that, no matter what you think of their music (or the shorts), it's undeniable that it's become somewhat of a meme to hate them. A quick Google search for "cargo shorts hate" turns up an uncountable number of results, including a Reddit thread titled, "Why is there hate for cargo shorts" and news articles bashing the garb from sites like Elite Daily, Complex and The Huffington Post. One article from BuzzFeed simply titled, "Dear Men, Please Stop Wearing Cargo Shorts" has seen more than 4,300,000 views in the last month alone.
In that BuzzFeed article, the author calls cargo shorts "a deadly plague has infected America for far too long now" and says they've "contaminated our neighborhoods" and even traumatized our pets. While many agree, there's a group who feels the media has been pushing an irresponsible campaign against people who wear cargo shorts, and they've had enough.
Techies, specifically theater technicians, who find cargo shorts useful and even stylish are joining forces to fight against the unnecessary style shaming. An ad appeared on Broadway World that detailed their position and sought models for their upcoming project—a calendar featuring "hot techies in cargo shorts."
The calendar is the brainchild of famous playwright and photographer Duncan Pflaster and Michael Collins, a professional theater technician. They're hoping to bring cargo shorts into the light and give back to the theatre community, so half of the proceeds from online sales will be donated to Broadway Cares/Equity Fights AIDS.
They're currently seeking theater technicians in NYC who will proudly model the hated shorts for the calendar shoot, which will take place this month across various onstage and offstage backdrops around NYC. It's an unpaid gig, but the lucky twelve selectees will be given a $20 stipend.
"The calendar is accepting all body types: if you think you are hot, then show up and flaunt it," Broadway World writes.