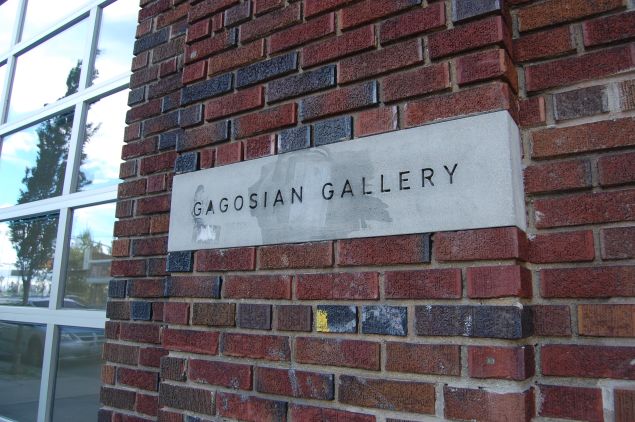 Vienna-based Archiv Franz West has hurled a restraining order at Gagosian Gallery over their current Franz West show titled "Möbelskulpturen/Furniture Works," which runs through November 7. The action was filed in US District Court for the Southern District of New York on September 4, but a temporary restraining order was declined. The case is still open. In response, Larry Gagosian held up both thumbs and index fingers in the shape of a W and screamed "whatever!" (at least in my mind.)
This rare Cy Twombly is up for sale at Sotheby's in November, and proceeds of the sales will go towards the Wilshire Boulevard Temple in Los Angeles. The work will likely go for over 60 million. "For scribbles!?" you say? Yes, get over it.
Maya Angelou had a sweet art collection, and it sold for 1.3 million the other day through Swann Galleries Auction House.
Did you know that you can turn smog into jewelry? How cool is that?
Germany threw down a cultural property law and the art world freaked. So they went back to the drawing board, and now the art world is less freaked.
This crowd-funding art investment platform says "Hey buddy. Buy some art together with a bunch of other people. You could make some good money."