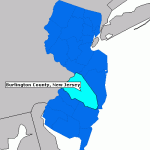 A source close to the South Jersey Democrats and Burlington County freeholder candidates Aimee Belgard and Joanne Scwartz said Friday that the public employees' unions there will likely fall down on the Democratic side. The Republican challengers Kate Gibbs and Ryan Peters have enjoyed significant labor support so far, with the IUOE Local 825 coming out with an endorsement for the Gibbs-Peters ticket earlier this week.
Gibbs serves as a financial officer for the Local 825. She and Peters, a Navy SEAL and attorney with the powerful Philadelphia firm Pepper Hamilton LLP, stand to win county Republicans sole control over the Burlington County Board of Chosen Freeholders if they capture Belgard and Schwarz's seats in November.
Saying that the Burlington GOP has been active and aggressive in courting the building trades unions with policy initiatives and contracts, the source said that endorsements should be coming out within the next week. The source added that although the trade unions will be a mixed bag, the public employees' unions will be a notable exception to the ground Republicans have gained.
Burlington County Republican Chairman Bill Layton agreed that the Republicans will continue to garner labor support as the race accelerates, but acknowledged that public employees will most likely either stay blue or stay mum this cycle.
"You're gonna have the carpenters, the electricians. The Building Trades Council has already endorsed her, which brings in a lot of big groups. They might have some public unions.
"No one understands more about the working middle class than the trade unions, and that's what we're hoping to gain," said Layton, "perspective from two young fresh faces versus the two old, tired politicians that are already on the board. All they've done is raise taxes and spending."
Layton took the opportunity to twist the knife on the subject of Belgard's unsuccessful bid against Congressman Tom MacArthur in 2014, saying that the trade unions will be repeating their pattern from that election this time around.
"She didn't have it last year when she ran against Tom MacArthur, what makes her think she's gonna have it this year?"