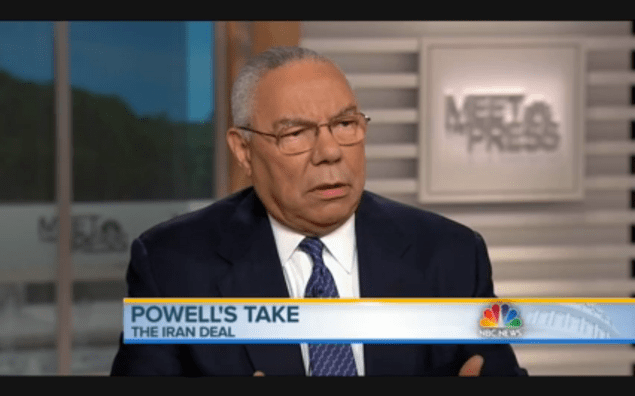 Remember way back in August when The New York Times wrote about the workplace culture of the internet merchant Amazon?
Remember how the Times and other news outlets reported how Amazon overworks employees so that they cried at their work stations before burning out as used-up, disposable pieces?
Few if any of these stories ever mentioned the words "union" or "labor movement."
Such organizations that protect workers—one of the soundest and fairest impulses of the 19th century—is so out of fashion in the 21st that, even with Monday being Labor Day, the Big Four network Sunday Shows pretty much ignored the Amazon case or any mention of any labor issue at all.
To be sure, on NBC's "Meet the Press," Chuck Todd interviewed AFL-CIO President Richard Trumka, who said Vice President Joe Biden – a possible Presidential candidate – has been "a champion for working people" and would make a good President.
Mr. Trumka said Hillary Clinton would make a good one, too. Mr. Todd displayed numbers showing union participation at 20.1 per cent of the work force in 1983 and 11.1 per cent in 2014. (Could that possibly be a reason for the growing disparity of wealth?) And then Mr. Todd told viewers if they wanted to hear more they could log on to the internet.
Nowhere on ABC, Fox, CBS or NBC were there stories of public workers' pension funds under attack by Republican-led state governments or the growing anti-union "right-to-work" pressure or of the struggle for a living wage of $15 per hour or of a Republican Presidential candidate—Chris Christie, the governor of New Jersey—who demonizes teachers because they form unions.
Mr. Todd did have a good guest, General Colin Powell, who is technically a Republican but often sounds like a Democrat. Mr. Powell praised President Obama's nuclear deal with Iran and defended the "Black Lives Matter" movement, which has grown because too many white cops kill too many young black men.
"I don't mind the slogan and I don't mind the movement because it draws attention to the problem," Mr. Powell said, adding the obligatory condemnation of black-on-black crime. Then he said something that might get him run out of the GOP.
"Is there something we can do to reduce the violence?" Mr. Powell said. "Is it gun control?"
When Mr. Todd asked Mr. Powell if he still felt "a dark vein of intolerance" in the party, the former Secretary of State said, "Some in the party practice a level of intolerance that is not good for the party and not consistent with American values."
Perhaps Mr. Todd should have asked the obligatory "Are you running for president?" question. Although Mr. Powell has said "No" every four years, he looked vigorous and sounded more reasonable and rational than several Republicans now running.
Over on Fox News Sunday with Chris Wallace, the take on "B.L.M." was a bit different. Milwaukee Police Chief Edward Flynn said there is a "propaganda war being waged against American police officers by our network television stations."
Certainly he could not mean Fox News Channel, which shows in heavy rotation a group of black marchers shouting "pigs in a blanket, fry 'em like bacon" to make the movement look like big, bad, racists.
Funny how Fox almost never shows that horrific video of Eric Garner dying in Staten Island while a gang of New York cops squeezed the life out of him. If you show effect, it would help to show cause.
Chief Flynn did suggest that "recently weakened gun laws" might be a problem but no way would Wallace ask a follow-up question on that dangerous trail
Missing (for a change) Sunday was the other Milwaukee Lawman, County Sheriff David Clarke, who usually spews his contempt for liberals on race-baiting shows like those of Megyn Kelly and Sean Hannity on Fox. With Milwaukee's murder rate soaring, perhaps Andy and Barney should stop running their mouths on TV and get back to running their departments.
On a tepid "Face the Nation" on CBS, one highlight was the bearded former astronaut Edwin (Buzz) Aldrin talking like his nickname about Mars and the moon who knows what else. One thing he said clearly was that fighting a war in Korea was scarier than walking on the moon. Some of his other observations sounded as if he was still in orbit.
On Fox, George Will groused that Ms. Clinton's explanations of her email fiasco "don't pass the laugh test." Mr. Wallace added, "Is it just a vast, right-wing conspiracy?" Mr. Wallace also hosted former Vice-President Dick Cheney and his daughter, Liz, who are hawking a book and knocking President Obama's Iran Nuke deal.
[youtube https://www.youtube.com/watch?v=qOa1ZDslC6w&w=560&h=315]
"This deal makes war more likely, not less likely," said Ms. Cheney, whose old man knows a lot about how wars start.
Both NBC and ABC presented well-edited segments on the refugee crisis in Europe. All the shows spoke of pressure on the United States and other nations to take in more refugees from the Middle East and Africa due to war and other reasons. (How soon before Fox warns that the terrorists might be disguised as refugees? Presidential candidate Carly Fiorina hinted at that on CBS).
Most of the shows downplayed the Bernie Sanders insurgency on the Democratic side and played up the Donald Trump story on the Republican side.
But on ABC's This Weekl, after Matthew Dowd declared Mr. Trump already the Republican winner, Katrina vanden Heuvel responded: "What is 'big' in American politics—a billionaire bully beating up on poor immigrants?"
Of Sanders, she said he "speaks to the inequality in this country, the structures of racism. He's shown his strength."