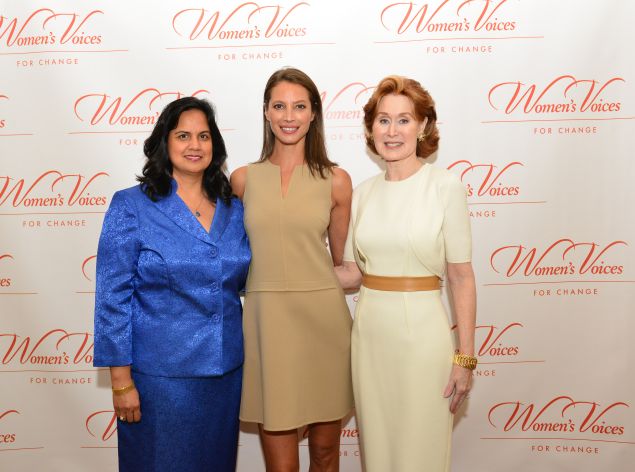 When Christy Turlington ran the London Marathon last April, fans could talk about little else than a bet Ms. Turlington supposedly made with George Clooney. What fewer folks may know is that Ms. Turlington completed the marathon not to lure Mr. Clooney into running, but to raise funds for her charity, Every Mother Counts, which aims to make pregnancy and childbirth safer for mothers around the world.
In addition to her fashion- and fitness-related feats, Ms. Turlington is also an active humanitarian. For founding Every Mother Counts, Ms. Turlington was honored this week as a "Champion for Change 2015" by Women's Voices for Change, an organization supporting women over the age of 40. Their online community provides information on everything from fashion and fitness to relationships and sexual health.
Ms. Turlington was honored at an exclusive luncheon attended by "200 of the city's most elegant and influential women," according to a release—a group that included jewelry designer Kara Ross, stylist Leslie Fremar, and Calvin Klein chief marketing officer Melisa Goldie. At the luncheon, Ms. Turlington and Sharmila Makhija, professor and chair of Albert Einstein/Montefiore's department of obstetrics and gynecology, led a conversation about global maternal mortality.
If Twitter is any indication, it looks like Ms. Turlington has no plans to stop her charitable marathon-running. Look out, Boston.