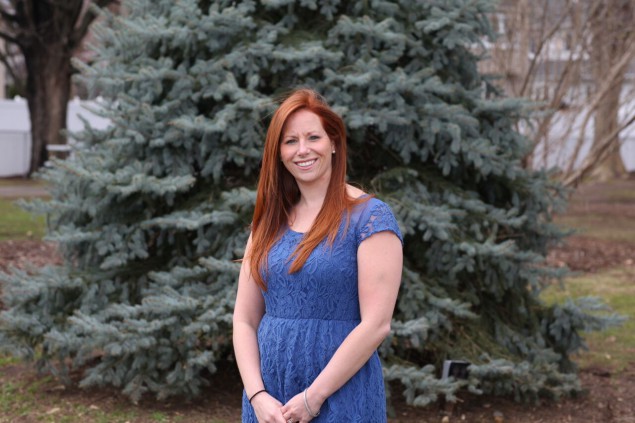 Holly Tedesco-Santos, daughter of Bergen County Executive Jim Tedesco, is now looking to make her own political mark in the town where her father was once a mayor. The 32-year-old mother of three young daughters is running for Paramus town council in hopes of making a positive impact in the town where she was "born and bred."
According to Tedesco-Santos, her involvement with her father's political career over the years is one of the main things that inspired her to get involved herself. Before deciding to run, she was actively involved in her father's campaign for freeholder in 2013—where the Democrat's win defied expectations in a Republican-dominated year—and during his campaign for county executive in 2014 where he once again defied expectations by defeating incumbent Kathleen Donovan.
"There was always the thought of me running just being so involved when my father was the mayor and being around it my whole life," Tedesco-Santos said. "My campaign season never really ended, from dad taking office to then when I decided to run and I started walking and putting myself out there."
Tedesco-Santos realizes that her father's good standing—and his ability to win elections—might factor in during her campaign and potential election.
"Of course name recognition helps in the town of Paramus," Tedesco-Santos said. "He was the mayor there and now, with the great success he has had the past couple of years, it will help, plain and simple. Also, having him as a mentor and someone to bounce ideas off of will also be an asset and is appreciated."
When asked if she believes that her father's legacy and the name recognition that she believes will help her campaign will extend into other important races this year like the LD38 assembly election, Tedesco-Santos said hopes it will.
"Of course I want our entire ticket from top to bottom to win," she said. "If the Tedesco name can help them in any way, that is great. With the Tedesco name being on the ballot, I hope that people will take that into consideration and that it will help my fellow democrats in Paramus and the district and the county."
According to Tedesco-Santos, the records of sitting Assemblymen Joe Lagana and Tim Eustace should be enough on their own to earn their reelection, however.
"Joe Lagana and Tim Eustace have been a great asset to the assembly," she said. "They are doing a great job and I don't see any reason why they wouldn't win in district 38."
While Tedesco-Santos believes that her family history will factor in to her election, she also thinks that her own perspective will help voters get to the polls.
"I bring a young fresh voice to it," Tedesco-Santos said. "I feel that having somebody that was born in Paramus and is now back with a young family, raising them there, will show people that I am dealing with a lot of the same things that other families in Paramus are dealing with."
And for Tedesco-Santos, one of the main issues in Paramus that she hopes to bring under control if elected is one that many in the town and throughout Bergen are struggling with: high taxes.
"I want families old and young to be able to stay in Paramus and keep the taxes low," she said. If elected, Tedesco-Santos said she also wants to focus on keeping town services "top notch," working on the recently approved veteran housing project, hiring more police officers and improving services offered by the recreation department.
While Tedesco-Santos says she is currently focused on getting her first win in an election under her belt, she says she does not discount further political aspirations in the future.
"I don't know what it could lead to and I am open to many options but I am not running to advance myself right now," Tedesco-Santos said. "Right now I am running to try to help the town of Paramus and hopefully win that election and get there and do some good things."
Tedesco-Santos is running on the Paramus First ticket under Mayor Rich LaBarbiera. Her running mate is Council President Pat Verile who is up for reelection this year.