The title of this piece likely dates those who didn't watch television prior to the 1970's, when a show narrated by the late Anthony Quinn called "Ten who Dared" chronicled the exploits of the world's great explorers.
Now, while you vainly attempt to make a connection between a bunch of dog-eared New Jersey political guys and the conquistadors, we'll examine what's at stake for ten of them…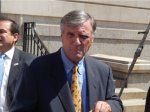 George Gilmore
The powerful Ocean County Republican Chairman wants to prove that he has not lost a step by reclaiming Republican seats on the Brick Township Committee. This is a big deal for the GOP, who have recruited former Chris Christie political minder Bill Stepien to work the case. At last check in midsummer, the Ocean Republicans had $35,000 cash-on-hand, according to ELEC.
Keith Davis
The Republican Chairman of Atlantic County has been trying for years to oust state Senator Jim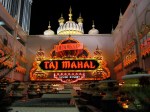 Whelan (D-2). If Davis can help get Assemblyman Chris Brown (R-2) reelected this year he will give his party the best shot to take on the Democrats – whether Whelan or Assemblyman Vince Mazzeo (D-2) – for the top seat. Fundraising? They're working on it. The Atlantic County had $3,000 cash-on-hand in July, by the reckoning of ELEC.
Bill Layton
The Burlington County Republican Chairman is all in this season, because he knows presidential years mangle his delicately conceived turn-out models. If Republicans beat the Democrats countywide this year, they won't have to worry about losing control next year. The BurlCo GOP had $53,700 cash-on-hand over the summer.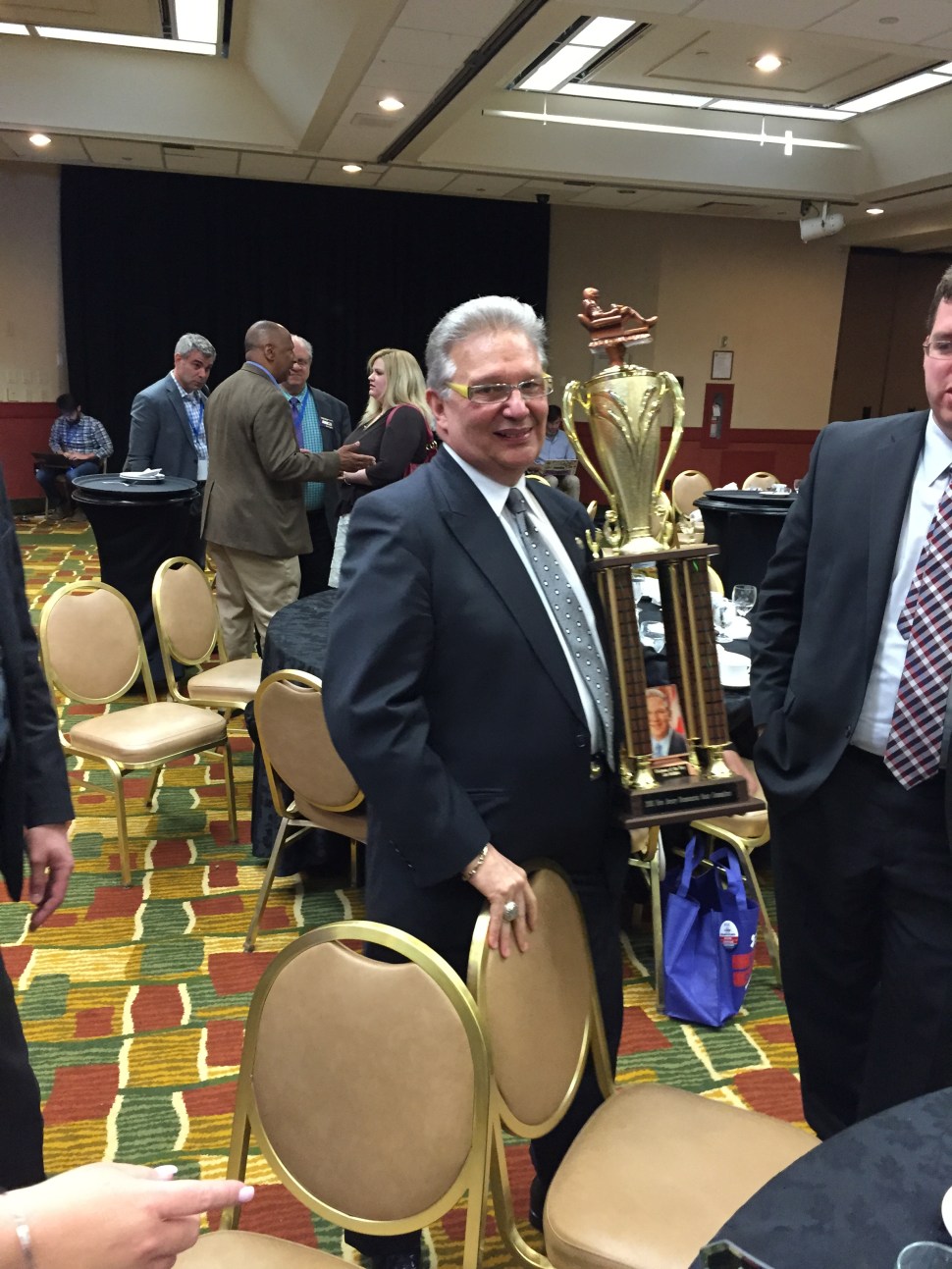 Lou Stellato
He's had the best, most audacious run of any chairman in recent years, turning Bergen around from the dismal aftermath of Joe Ferriero and playing Caesar to Jim Tedesco's Mark Antony in an extraordinary 2014 Democratic Party set-piece. As he seeks to win three seats on a freeholder board he controls, the Bergen County Democratic Committee Chairman – who apparently doubles as a national kickboxing champion (see photo above) – has $163,000 cash-on-hand, by last count.
Al Gaburo
Having spent the last three legislative cycles warding off Marie Corfield in LD16, the Somerset County Republican Chairman
figures he's owed a peaceful cycle. But his organization has $321,550 in the bank in case Democrats pull a sneak attack against incumbent Assemblyman Jack Ciattarelli and Assemblywoman Donna Simon.
Shaun Golden
The Monmouth County GOP Chairman ($25,000 cash-on-hand, according to ELEC) must tire of Democrats continuously chest-thumping in his backyard and then dying on the beach come election time. This year, Golden has the opposition party's targeted threat of incumbent Assemblywoman Caroline Casagrande (R-11).
Mike Donohue
State Senator Jeff Van Drew (D-1) has long annoyed the GOP by consistently stepping to their right. The Cape May Republican Chairman at the very least wants to get Assemblyman Sam Fiocchi (R-1) back in office. His organization has $53,000 cash-on-hand, according to ELEC's last, mid-summer report.
Michael Testa
The rookie Cumberland County GOP Chairman must do his part in that portion of the county covered by LD1, where Republicans are counting on the reelection of Assemblyman Sam Fiocchi to cement their best 2017 shot at the senate seat currently occupied by state Senator Jeff Van Drew.
Jim Schroeder
With $13,000 cash-on-hand, the Atlantic County Democratic Chairman and his allies will be relying on a heavy profusion of Democratic Assembly Campaign Committee (DACC) and Camden dems cash to propel assemblyman Vince Mazzeo (D-2) back into office. A win by Mazzeo is a win for Schroeder.
Bob Yudin
The Bergen County Republican Chairman is in a tough spot. Has been for a few years now. His organization has $53,500 cash-on-hand as a starting point to try to make indentations in the freeholder board in LD38, where his candidates are all underdogs.