[youtube https://www.youtube.com/watch?v=LnoumTpLMfk&w=560&h=315]
A man wears a leather jacket and strums chords on an electric guitar. Long hair falls down into his make-up ringed eyes. He appears alone—one dark, sad man in a dark, sad bar in a sprawling soulless metropolis at night. He has to get out of there. His heart yearns for adventure.
Is this an excerpt from a piece of Twilight fan fiction festering in a far-off corner of the Internet? Well, probably. But it is also the opening scene of Dior's new short film starring Johnny Depp and directed by Jean-Baptiste Mondino, advertising its new men's fragrance, Sauvage.
This is no glamorous "J'adore Dior" ad featuring Charlize Theron gliding down the center of some illustriously-decorated hallway. Mr. Depp's Sauvage film is dark, gritty and fraught with emotional turmoil. Some might even argue it's on-par with Edward Scissorhands—on the emo scale, that is.
To fully appreciate this glorious specimen of cinematic angst, let us highlight the minute-and-a-half-long film's most powerful moments.
Here is Mr. Depp playing the guitar—an electric guitar, no less, the instrument of angsty dudes everywhere. Notice how he has no other band members, because at auditions, no one could grasp the true meaning of his music. No one understands him and his pain.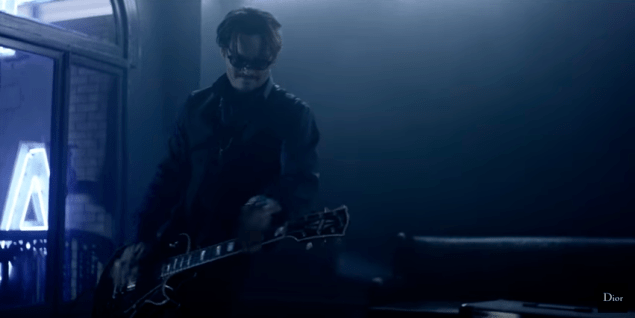 An upside-down shot of his highlights how he is rapidly spiraling out of control.
He speaks for the first time: "I have to get out of here." We see a car driving out of a bustling city. The symbolism here is off the charts: He is not just driving out of a bustling city. He is driving out of society. He is driving out of the mainstream.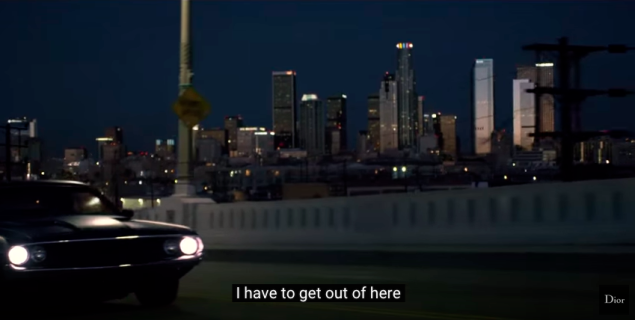 Mr. Depp's journey to escape societal norms will not be without obstacles. Sometimes, he will question which way to go, as evidenced by his next line: "Which way?"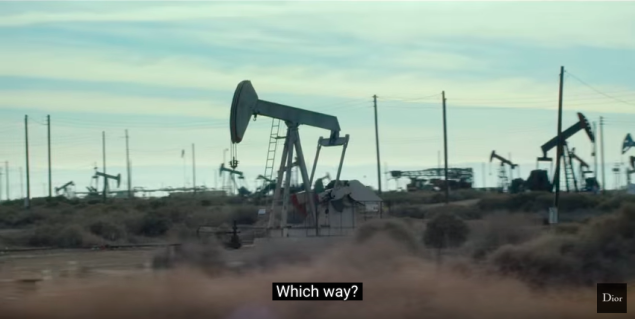 Again—decisions are, like, hard.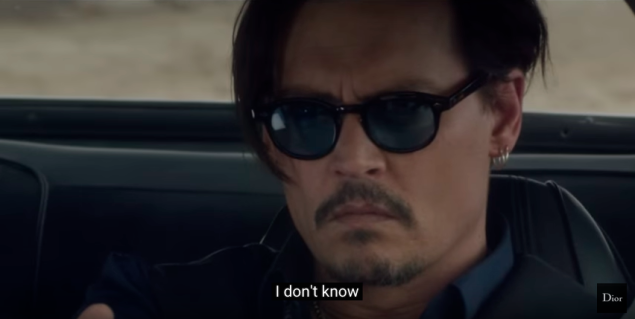 Want to know how different Mr. Depp is from the rest of the society? Instead of hanging around humans, he feels more at home amongst buffalo. Buffalo!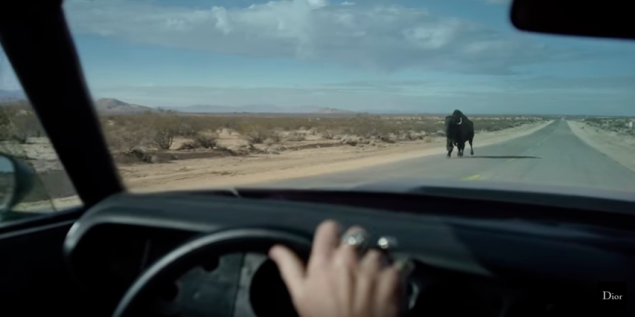 The angsty soul-searching gets even heavier once he's out of the car.
Ditto the buffalo comment, except replace "buffalo" with "scary wolf."
In what seems to be a quest to find whatever it is he is looking for, Mr. Depp starts aggressively digging a hole in the desert. The work is hard, but that's okay. Pain makes him feel human.
He sheds his jewelry—the reminders of his past. All that shiny jewelry was a facade, masking his inner pain.
He can finally feel the blood running through his veins again!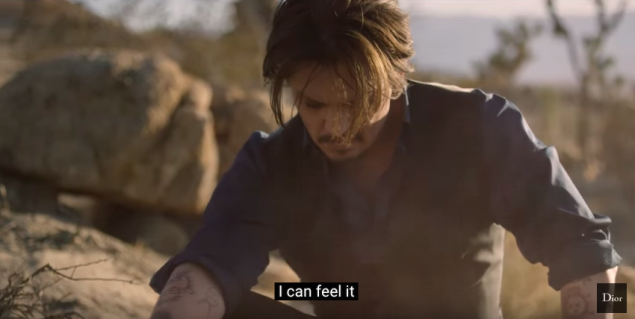 Mr. Depp has undergone a cosmic emotional transformation, as evidenced by sudden and rapid atmospheric changes.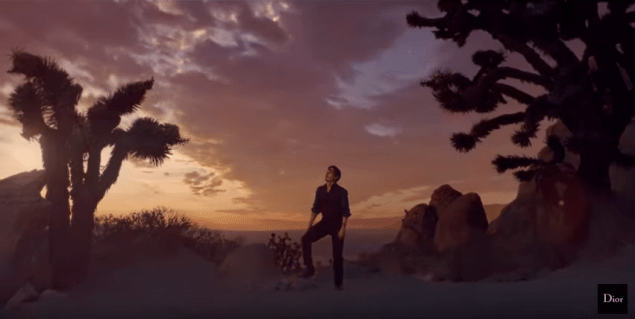 Mr. Depp is a new man. But he will never forget his old self, as evidenced by the fact that he has yet to remove his heavily-applied black eyeliner. "It's magic," he says, channelling everyone's angsty high school friend who exclusively posts vague, depressed-sounding statuses to Facebook.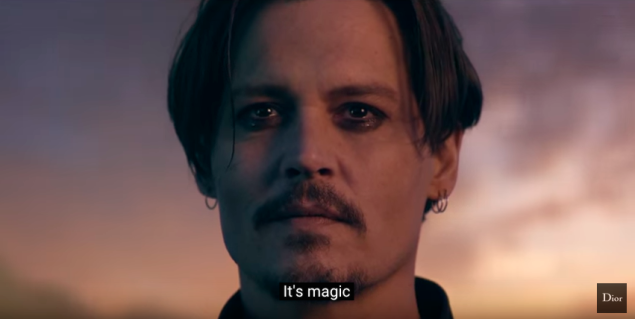 Also, by the way, buy this men's fragrance.