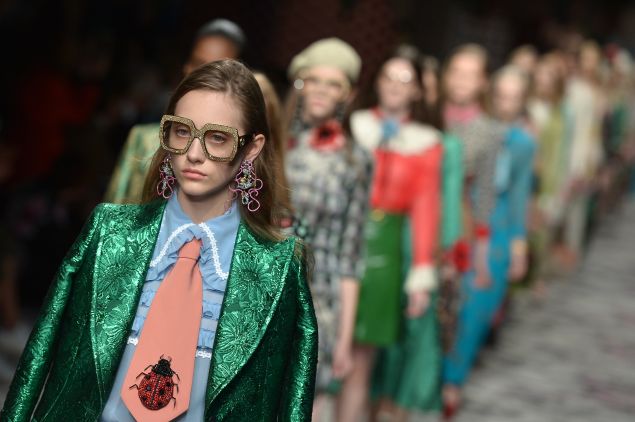 As the old adage goes, the devil is in the details. But for Gucci's rising creative director, Alessandro Michele, that's also where his strong suit lies. Building off of his first collection, which bowed amid much controversy for Fall 2015, continuing with his follow-up resort 2016 range, and landing at Spring 2016, nerdy chic is certainly an ongoing theme for the new Gucci. It is also a thread that has awarded the designer much praise from fashion critics in print and on social media alike.
But this is a collection that needs to be viewed at least three times to fully digest: once to get an overview, once to soak up the details, and once to pick out your all-time favorite pieces. Through those multiple viewings, one will find suits featuring both embroidery and brocade (although not together) that were equally effective. Take, for example, a mint green silken style, paired with a nude lace shirt, or a cream version with Spanish-inspired trimmings and a slithering snake. At once unexpected and utterly refreshing, it's clear that Mr. Alessandro has the power to make waves in the fashion industry by producing collections that provoke and excite. Sheer dresses featured exuberant ruffles, removing their sex appeal, while wild prints were splashed on leather skirts and prim frocks alike.
Here, we break down the best details the show had to offer, from not-so-subtle embroidery to super bold bows.
The Ties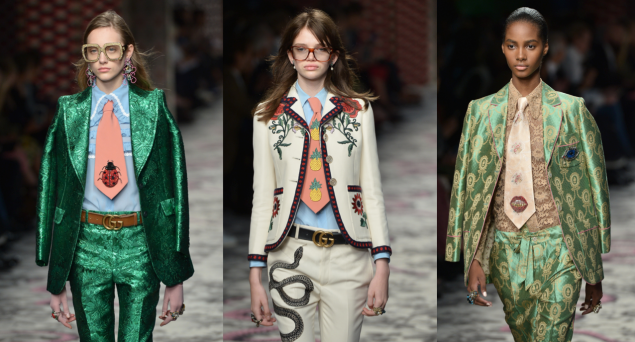 The Shoes

The Bows

The Bags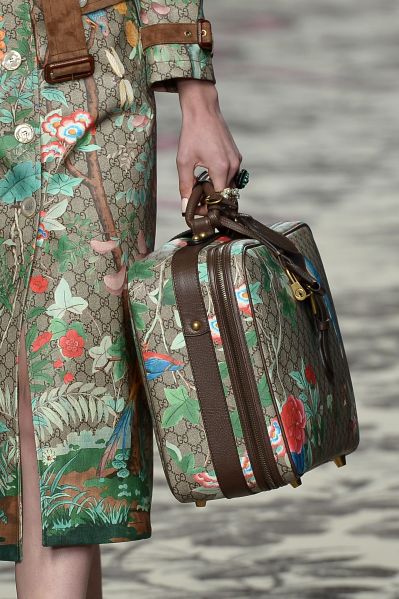 The Dress Straps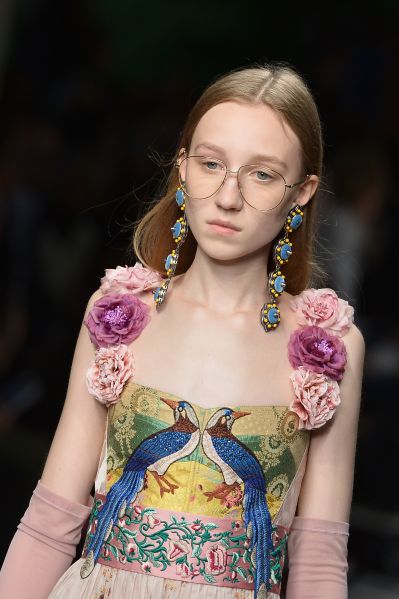 The Glasses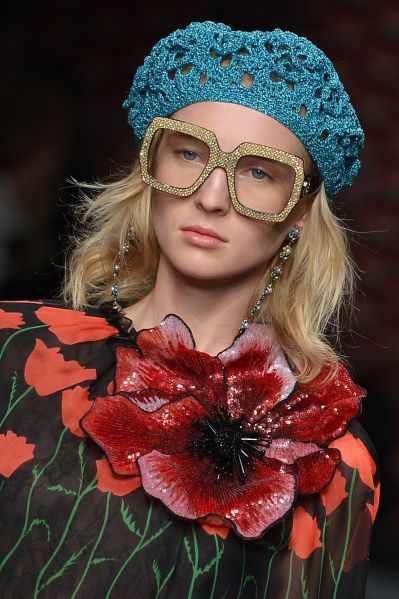 The Trompe-L'oeil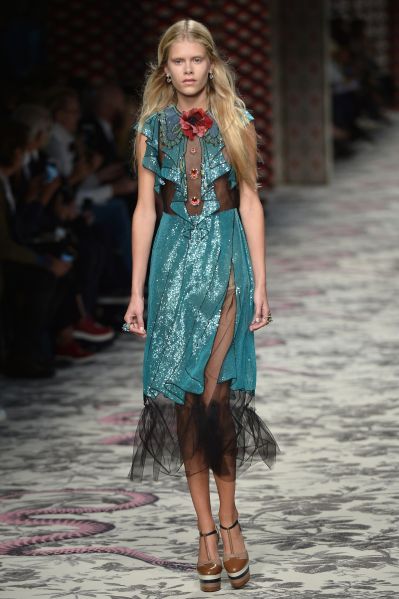 The Trompe-L'oeil, Again