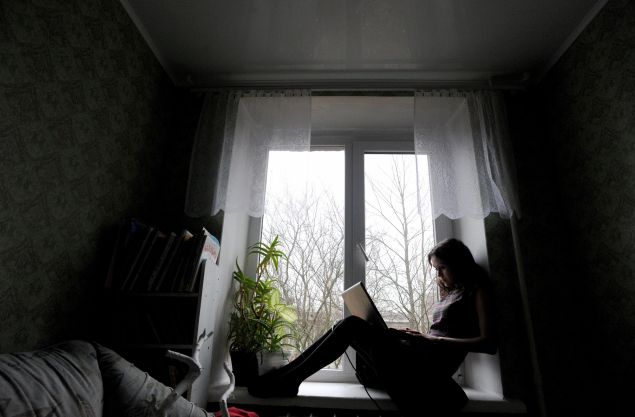 Earlier this week, Slate senior editor Laura Bennett wrote about, as she termed it, the rise of "the first-person industrial complex," the confessional trend where (mostly) young (mostly female) writers offer up their most personal stories to editors who are eager for traffic and short on time.
It is, according to Ms. Bennett, another way for a news outlet to take a trending story and add value without adding reporting.
"The rise of the unreported hot take, that much-maligned instant spin on the news of the day, has meant that editors are constantly searching for writers with any claim to expertise on a topic to elevate their pieces above the swarm," wrote Ms. Bennett. "First-person essays have become the easiest way for editors to stake out some small corner of a news story and assert an on-the-ground primacy without paying for reporting."
Virtually every website has a variation of the "It Could Happen to Me" blockbuster, a piece that went viral due to some mix of intimate details, a shocking story and relatable writing.
But as the first-person piece becomes increasingly ubiquitous and the Internet becomes more crowded, the story has to be even more unusual, the details even more confessional, the conclusions even more universal in order to gain attention.
Of course, the fact that people are exposing their personal lives, possibly unprepared for the ensuing reaction, is nothing new. Every generation of writers thinks it has taken the confessional essay to new depths.
I recently revisited The Literary Journalists, an anthology of essays from writers like Joan Didion, John McPhee and Tom Wolfe. The book, published in 1984, may have been intended as a journalism textbook, or, if not, was likely used that way. I think I bought it on the street.
In the introduction, editor Norman Simms interviewed Sara Davidson, the author of Loose Change, a nonfiction book published in 1977 that, drawing on interviews, recreated the experiences of the writer and two of her classmates at UC Berkeley.
As Mr. Simms wrote in the introduction:
When she wrote it in the mid-1970s, two movements converged. First, she had learned that people responded best when her writing was personal, and she filled the book with intimate details of her life. Second, a confessional strain in the women's movement peaked at that time; many women were writing in the most direct terms about deep fears and personal relations.

"I think Freud said once that you owe yourself a certain discretion," Davidson told me. "You just don't go blabbing everything about yourself publicly. But that was not where the women were going. There was no discretion being practiced. Everything was permissible and I was caught up in the ideas. I wrote about my parents and my husband and all my old lovers, my career and my sister, affairs and abortion and sex—everything."
The book became a bestseller (and a TV series), and many of the characters were recognized despite changed names. Main and minor characters felt exposed.
"The story did not fade away, like a magazine article," Mr. Simms wrote.
Which is, of course, even more true today. A confessional blog post never fades away, really. Especially if it gets the attention that editors and writers hope for.
"I try to warn them that their Internet trail will be 'I was a BDSM person,' and they did it for $150," Jezebel features editor Jia Tolentino told Slate. Add to the writer's future SEO problems an Internet that rewards emotion and anecdote (just look at your Facebook feed).
"For writers looking to break in, offering up grim, personal dispatches may be the surest ways to get your pitches read," Ms. Bennett wrote. I heard similar advice in 2008, albeit phrased as a goal rather than a warning, for getting a "Modern Love" column in The New York Times (I never managed to think of anything adequately personal and interesting). 
But what has happened is that the barrier for entry has gotten lower. It isn't a carefully edited story in the Times or a personal-is-political magazine piece in Ms. It isn't just overtly personal sites like xoJane and Thought Catalog. It's Salon and The Washington Post and just about everywhere else. Emotion does well on social media, and news outlets want stories that get traffic and attention. So there are more outlets, more editors tasked with creating a viral hit, more novice writers who, raised with Facebook rather than AOL chatrooms, are comfortable sharing their lives. The turnaround is faster and the pay lower.
First-person stories are more likely to get attention, until, that is, the next social media storm hits and the attention shifts. But the writer's future SEO is hard to shake. And, while that experience may well end up being dramatic for the writer's life, it won't necessarily translate to a first-person essay that grabs an editor's attention.