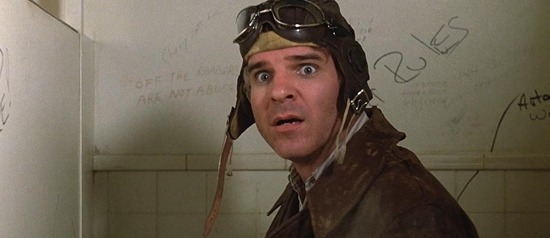 "A Wild and Crazy Guy Loves These Mild and Balanced Paintings" won't be the title of Steve Martin's first curatorial effort, an exhibition by Canadian painter Lawren Harris coming to the Hammer Museum in Los Angeles this October. However, the famous funnyman (and powerhouse art collector) is such a fan of what he calls "Canada's greatest painter," that he just had to pitch himself to Hammer director Ann Philbin.
"I said, 'Well, I'll tell you something, would you be interested in me curating? Because I happen to know enough about Lawren Harris to do a very mediocre job,'" Mr. Martin told an adoring crowd at the end of an extensive interview with another favorite painter of his, Eric Fischl, at a recent talk at the Broad Museum in Los Angeles.
The show is co-organized by the Hammer and the Art Gallery of Ontario in Toronto. Martin, who is actually the co-curator, worked with Cynthia Burlingham, deputy director of curatorial affairs for the Hammer, and Andrew Hunter, Fredrik S. Eaton Curator of Canadian Art at the Ontario institution.
Titled "The Idea of North: The Paintings of Lawren Harris," Mr. Martin's show examines the defining period for the artist, who Mr. Martin claims should be considered a leading Modernist painter and an innovator on par with his better-known contemporaries Marsden Hartley, Edward Hopper and Georgia O'Keeffe. 
(For all our teasing, it should be noted Mr. Martin has an exceptional collection of art, and has been one of L.A.'s leading collectors for years, owning, at various points, some of the best examples of Hopper, Willem de Kooning and Franz Kline, among other artists.)
Though largely unknown in the U.S., Harris was a major figure in the history of 20th century Canadian art. He was also a founding member of the Group of Seven (also known as the Algonquin School), which was a group that forged a uniquely Canadian style in landscape painting from 1920 to 1933. The exhibition will feature more than 30 of Harris' most significant northern landscapes from the 1920s and 1930s, many of which are borrowed from major public and private collections across Canada.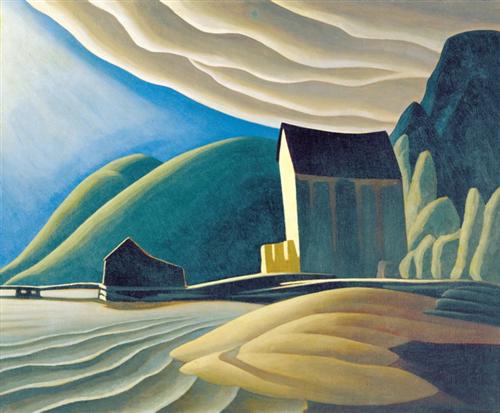 Aside from his curatorial efforts, Mr. Martin also checks in with a rather astute catalog essay for the exhibition:
"A painter of the backwoods and the streets of Toronto, Harris went by boxcar, boat, and boot to the Canadian north, and it provided his work with the necessary elevation. He stopped making scenes of shady lanes and streets with strolling couples, and almost every living thing vanished from his pictures. He now began a series of paintings that achieved–then surpassed–his dream of a national art of Canada. But these new scenes, devoid of life except for the occasional mossy plain, are not dead. The absence of organic things in the mountains, lakes, and icebergs he now painted created a paradoxical effect: the pictures came to life."
"The Idea of North" opens Oct. 11 and runs until Jan. 24, 2016.