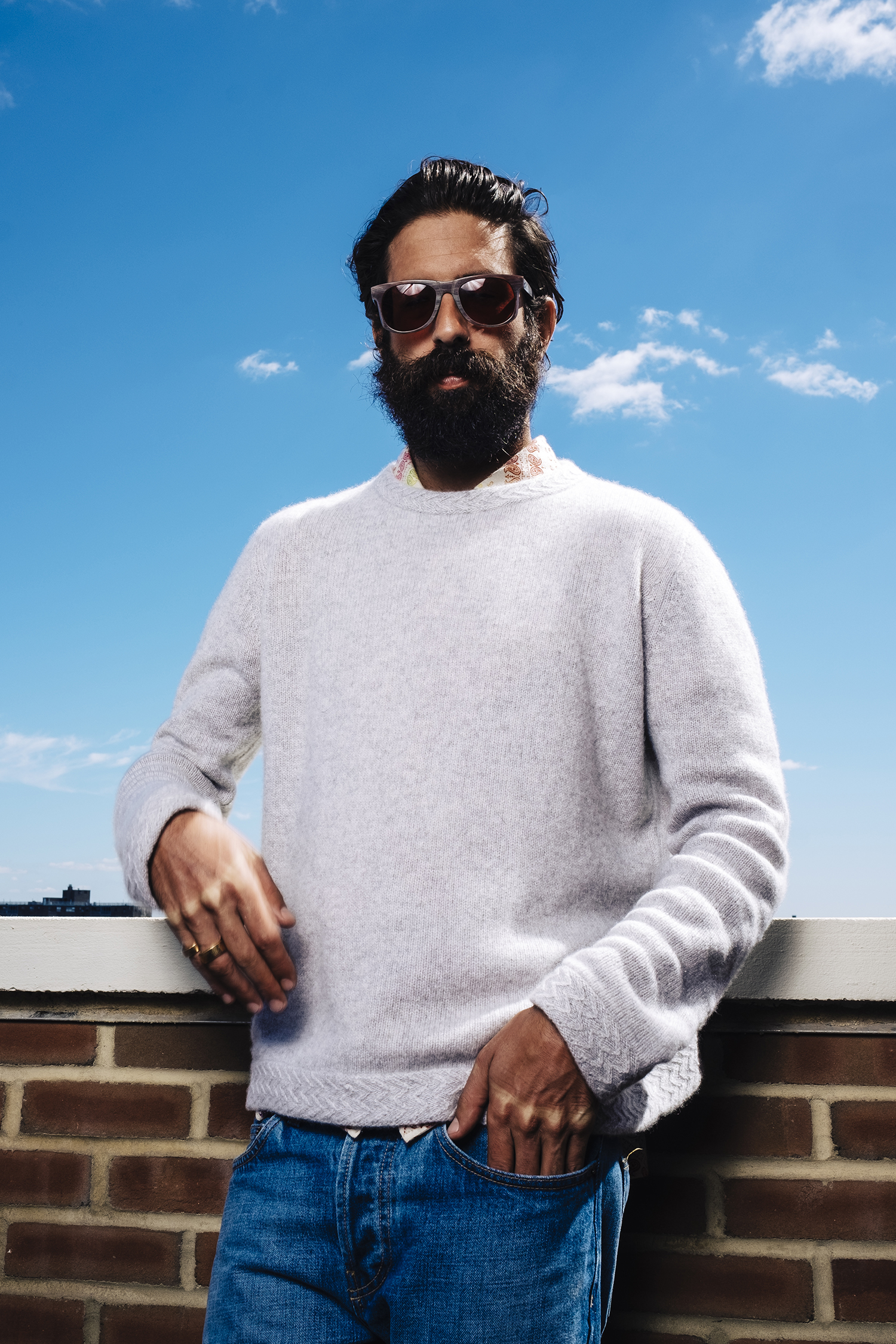 An unconventional business model, mixed with inventive use of yarn, has turned Greg Chait, into the reigning leader of the luxury knitwear market. So what is the secret success behind the Los Angeles-based brand The Elder Statesman? Mr. Chait has some answers.
Aside from sweaters, what type of custom creations do you make out of cashmere? We're always doing commissioned stuff, but we also make things for fun, like giant quilts. We do different types of pillows, blankets, stuffed animals and varsity jackets. I even made some cashmere sleeping bags because I was going camping with my daughter in our backyard.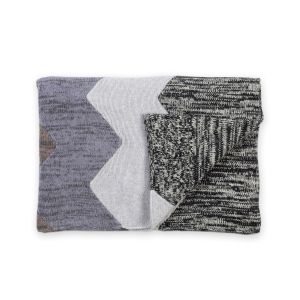 Are the sleeping bags durable? You don't want to sleep in the rain in them, but they're really well made. They are stuffed with kapok, which is a natural fiber, and the bottom is leather.
What other obscure cashmere items have you created? Recently I was at a wedding for which a very famous artist did the invitation. A guest wanted their gift to be something from our collection, so we did a pillow and hand-embroidered the lettering from the invitation onto it. A lot of what we do is subtle but different. We've even done a room for someone in Switzerland; the floors, ceilings, walls all covered in fabrics that we created.
How are you able to produce this wide variety of product? I created my own business model and to me, it's just practical. If you walk into any store in the world where we're carried, in Switzerland or Amagansett or North Carolina, you have a different interpretation of everything we do. I can't go to a factory and ask them to produce 100 units, but make 75 of those slightly different from each other. They'd think I was crazy. So I have my own factory. We're always in development; we're just always making stuff.

What type of products do you carry at your namesake boutique in Los Angeles? We built the store and then we had to ask, "Now what are we going to make for ourselves?" The store is a mix of things that I love and that we've done for years, mixed with a few experimentation pieces.
Is there a difference between how people in L.A. consume cashmere as opposed to people in New York? I don't think there's a difference in the consumption, but what I can tell you is that in L.A. it gets cool at least 328 days a year, because we're by the ocean and it's the desert. You can wear cashmere almost year-round in L.A., at least more so than in New York. There's more of a necessity for it here. And I actually don't have a winter coat, so when I come to New York in the winter I just layer the hell out of my cashmere.
'The Elder Statesman is a small brand, but we actually have the capabilities of big fashion houses as far as being able to turn around a sample in a day and free flow on the design side.' –Greg Chait
Have you noticed the cashmere market changing in L.A. since you started your company in 2007? We're really doing our own stuff since we're in our own little bubble. I don't really pay a whole lot of attention to the market.
Which sweater style is most popular for men? Something like the crew neck I have on right now. This style is by far our No. 1 men's piece. It's cozy but it's light and the silhouette just fits everybody. A lot of girls buy it, too.
My personal pet peeve is cashmere that pills. I hate it. How can that be avoided? The difference in cashmere is measurable like gold. Specifically, you can put it under a microscope and it can be measured. If the micron count is good, the micron count is good. [Ed. note: The micron count measures the diameter of the cashmere fiber and a lower number equates a higher quality.] So it could be really high quality cashmere, but if it's handspun, it is going to shed for sure. It's a personal preference at that point. If you don't like pilling, there are great shavers. Also, the Scottish make stuff that's quite durable and doesn't pill.
Where in the world do you source cashmere? The actual cashmere goat can only be found in a few regions in Mongolia, the Himalayas. But there are yarn mills all over the world. Traditionally, the Italians and the Scottish have done it for a very long time, so we work a lot in those regions and in Mongolia. I've done a project with the Diné nation, which is a Navajo nation, where they spin yarn mixed with wool.
How do you know that the cashmere you're buying is good quality? Again, since it's measurable you can test your batches. It'd be nice if I got to touch the goats all the time, but I can't. Let's say you buy 100 kilos of cashmere, you take a sample from that cashmere, send it to a lab, make sure that's what you're asking for and then you can accept the rest. The girls or boys from the mills do their due diligence, since they've been doing this for a long time.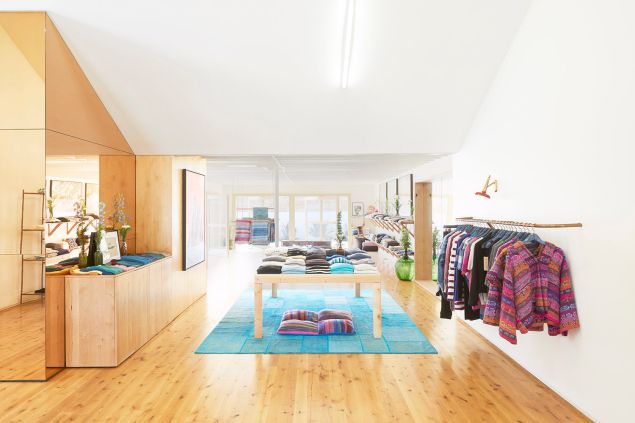 You were in town for Fashion Week, but opted for private appointments in lieu of a show or presentation. Why was that? We have done a Fashion Week event before, but we only do things when it makes sense. No matter what we do, we always take appointments because there's so much detail in what we do. You have to touch the product; you have to know that this part of yarn has been hand painted.
What does the future look like for your brand? There's a lot happening. The Elder Statesman is a small brand, but we actually have the capabilities of big fashion houses as far as being able to turn around a sample in a day and free flow on the design side. I've been working on a couple things to actually further that. It's going to be a global thing.
Exactly how small is The Elder Statesman? We're the perfect size. Since we have a factory, we're about 30 people, but a lot of those are artisans. What does my team look like? Amazing people.