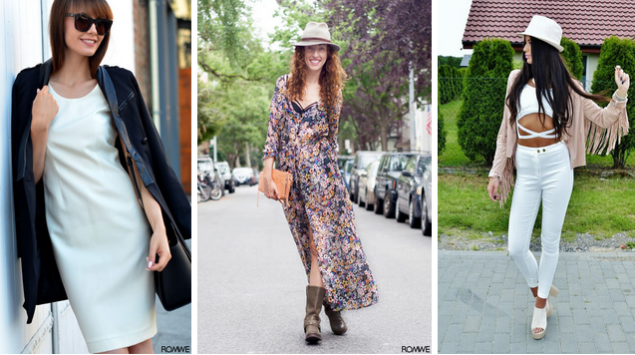 Last week, we investigated a few e-commerce companies that have been touting deals that seem too good to be true. We specifically looked at ROMWE, She In (She Insider), Rose Gal and Tobi, which use targeted ads to acquire young female customers who are always on the lookout for trendy clothes that won't break the bank. Our conclusion: they seem like scams.
The deals these sites are promising are unbeatable—a single ad might advertise $9.99 dresses, 50 percent off your first order and free and/or 24-hour shipping. We discovered, however, that while the sale prices are (usually) real, the clothes aren't always. Go ahead and order that romper marked down by 76 percent, but it won't be as described, won't fit and it will take months—not 24 hours—to arrive, if it ever does at all. And then you probably won't be able to return the garment or even contact the company.
We read hundreds of reviews and spoke to women who have ordered from the sites and discovered they overwhelmingly shared the following complaints:
The clothes take months to come (if they ever do)
The sizes are completely off
The clothes are too thin, too sheer, cheaply made, are of overall awful quality and often fall apart
Most items are final sale
It's not worth attempting to return (return shipping costs half the cost of the garment), but if you do, it takes months to get refunds (if you ever do)
They're deceitful with nearly non-existent customer service, and they've been widely suspected of review manipulation
Overall: There is something wrong with every order and it's nearly impossible to settle the issue
The Observer has since done additional investigating and discovered that the FTC has these companies on its radar as well. When we requested information regarding any investigation of these companies, the FTC said they located "approximately 70 responsive complaints" about the four of them. They shared the documents for eight of those complaints with us, and it's clear the issues being brought to the attention of the FTC are in line with those we discovered through reviews and interviews.
For example, one customer claims to have never received a refund after she returned the ordered items because they were "in terrible condition and didn't match the photos." Others submitted complaints claiming to have never received their items at all. One customer notified the FTC that the garments were not made from the materials the company, She In, said they were made from and claimed they had no fiber and country labels, the absence of which is illegal. Most complaints brought up the fact that the companies make it nearly impossible for you to reach them and/or stop answering you eventually.
The FTC did not make clear to what extent they have investigated these complaints or the companies.