A massage with Dr. Dot was a two-hour journey of intense release, pressure and pain—in other words, "the strongest deep-tissue bodywork session in the tri-state area" lived up to the claim. Proud to boast that she has "the best hands in the business," there was little let up when she encountered a stubborn knot of tension in my neck—if anything, it felt like an invitation to go deeper. Not for the faint of heart, it was also a treatment that Dr. Dot, a.k.a. Connecticut-born Dorothy Stein, had honed to perfection over 30 years of massaging some of the most tour-bus-weary names in the music business; from Kanye West to Katy Perry (for the full, mind-boggling list just visit her website). Her first client was Def Leppard but Robert Plant, Mariah Carey, the Stones, and Sting and Trudie have all passed through her healing hands. She even gave the Oasis lads their first massage ever.
Based in Berlin in recent years, Dr. Dot decided to move back to the States this summer, prompted by her involvement in Buick's new Happiness Test Drive campaign—for which she created a unique in-car self massage technique. Motoring giant GM approached her after word spread among that set of people who always seem to know the very best contact for everything, from dentists and cosmetic surgeons to well, rock and roll's top massage therapist. "There's no place like home," she told the Observer, speaking on the phone from her hair salon in Midtown NYC, sounding not unlike another famous Dorothy. And, indeed, the yellow brick road of her career to date does read something like a journey to the land of Oz, though home is Hoboken, N.J.
Born to hippie parents in the late 1960s (Dr. Dot is an athletic yet voluptuous 47), "We didn't have a TV, so in my household music and massage were our entertainment," she said. "My mom was always like, 'massage my feet, walk on my back.' That was my role—I was the little family masseuse."
Dedicated Dead Heads, her parents would also take her to concerts from a young age:  "I saw Frank Zappa at age 12. I even went to school the next day in a T-shirt that said 'Titties and Beer,' and got sent home," she recalled. It was Zappa who put the doc in Dorothy; later in life he named her Dr. Dot for her expert skills and the moniker stuck.
When Dr. Dot's parents divorced and stopped funding what was by now a serious rock and roll habit, she had to find her own way into shows. "At first I would just sneak in, but then I decided I wanted to meet the people up on stage. And so I began to barter—backstage passes for massage. That started at age 15 with Def Leppard, and they're still my clients today."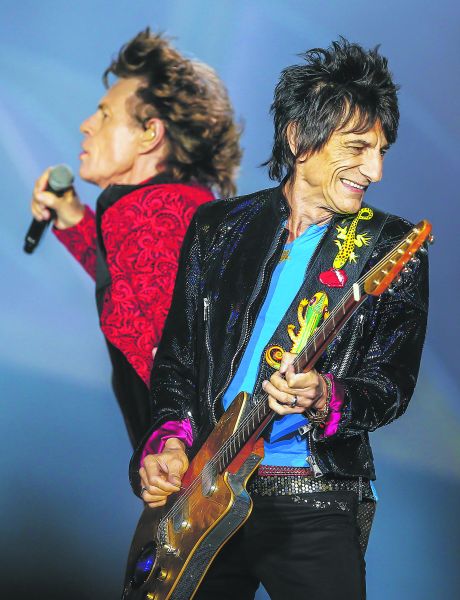 If it sounds a little suspect, a 15-year-old girl offering massage to hang backstage with bands, "have you met me?" she demanded, when questioned about whether any "extras" were ever expected. "My clients are usually scared of me, not the other way around. I have an aura that says 'back off.' That was never going to happen." Word spread, and for the first decade of her career she continued to barter, massaging an ever-growing roster of bands in exchange for backstage access. "It was Charlie Watts from the Rolling Stones who told me I had to start charging if I wanted people to take me seriously." She went on to travel with the Stones on three consecutive tours: "Where I would have worked for the food! They had the best catering in the world."
Dr. Dot has since grown her business considerably, and now manages over 900 "Dot Bots" in over 30 countries globally—Dr. Dot vetted and approved each massage therapist, chiropractor and beauty therapist herself and deploys them via her Blackberry.
 She continues to receive applications daily, and employs a full-time assistant to screen them. "They have to be certified, in America they have to be licensed, and they have to have at least one year's experience before we'll even talk to them." Once past this initial screening process, they then had to give a demonstration.
"If they can't come to me personally, they have to make it to the nearest Dr. Dot tester. To be a tester, you have to have already massaged me, or got a massage from me." And sometimes this job fell to her most trusted clients. "Steve Vai and Joe Jackson have both been testers, plus lots of tour managers. They're looking for a free massage; I'm looking for a tester. It's a win-win!"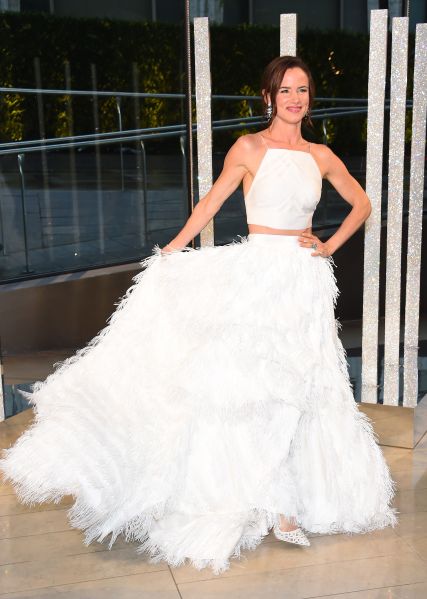 Dr. Dot also counts A-list actors Bruce Willis and Juliette Lewis as clients, plus NFL players and corporations including Siemens and GM. Signed as part of a roster of wellness experts tasked with finding solutions for driving stress, Dr. Dot was happy to get involved. 
"I loved the idea. I thought good for them (Buick), they actually want to help their customers," she said. "People get so stressed out when they're driving, and massage is proven to lower blood pressure, as well stimulate the immune system."
Dr. Dot honed her self-taught healing technique—including a scary-sounding but strangely effective "biting" technique—at a medical massage school in Berlin. She moved to the German capital full time after meeting the father of her first child, a German, at a Grateful Dead concert in Hartford, Conn. "He looked like John Lennon…" a lifelong Beatles fan, she added, "my heart really belongs in Liverpool!"
Berlin was also where she met Danielle Finkelstein, a former TV producer and now Toronto-based skincare entrepreneur who would launch a line of high-end Dr. Dot massage oils through her Argan Lounge enterprise. Available via a link on Dr. Dot's homepage from mid-September, they are made in Canada using 80 percent pure, eco certified, fair traded argan oil, and are 100 percent organic and cruelty free.
For now, Dr. Dot is happy to be back on home soil—and claimed her inbox was "raining requests" from high-profile clients, all wanting a one-on-one with the most infamous hands in the business.
For a personal appointment email drdot@drdot.com.