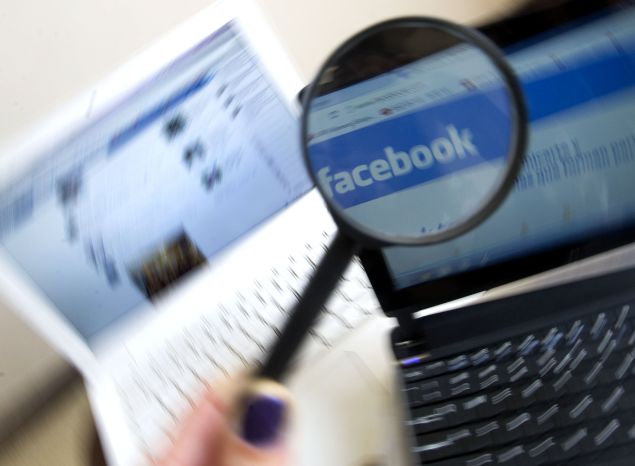 The web has been wrongly declared dead more than Mark Twain, Abe Vigoda, and irony, and yet it lives on. So far be it from me to foretell the demise of the home page and the web site. But as readers are less and less inclined to go to content, we are seeing more efforts to bring the content to them. Call it new home delivery for news.
News sites put tremendous effort into designing and producing homepages to show off their editors' news judgment: They tell us what matters. Except fewer and fewer readers see it. The New York Times' innovation report fretted about a 50% loss of traffic to its home page; only a third of readers come to it in a day. I know of many news sites where as few as 10% of users see their homepages. The rest come to stories directly via search and links — 40% of referrals are now sent by Facebook, according to Parse.ly.
Thus Facebook is offering news publishers Instant Articles, so complete stories can appear on Facebook and in the flow of what is becoming the ever-more-aptly named News Feed. Mark Zuckerberg says the problem this solves is speed: Especially on mobile, it takes too long to click on a link, open a browser, and load a news site's overloaded page. If Facebook serves that story, it will appear faster and be read more.
Around the world, I hear publishers waking up to the fact that they face a radically distributed future: the ultimate unbundling of their products.
That is also the problem Google and Twitter are reportedly trying to solve with their answer to Instant Articles: a new, open-source standard that enables an app to preload a browser page and its content — including ads. At its I/O developers' conference in May, Google announced Chrome custom tabs, which "allow the developer to pre-start Chrome and pre-fetch content for faster loading." Thus, for example, the Observer could arrange to have its content preloaded by an application like Nuzzel, speeding up and improving the experience and also keeping this publication's ads attached to its content. What's not to love?
In both cases, the platform giants are trying to make friends with news publishers the best way they know how: by letting the publishers keep the ad revenue associated with their content. And that's nice. But there's something much more valuable at stake: data about users' interests, data that would help not only Facebook and Google but also media companies deliver greater relevance and value — receiving greater loyalty and higher ad revenue in return.
Wherever I go around the world, I hear publishers waking up to the fact that they face a radically distributed future: the ultimate unbundling of their products. We will read their content and watch their media on Facebook, on Snapchat, via Apple, in Twitter, and who knows where else — rather than on the creators' sites.
A few years ago, I came to see this distributed web as the logical extension of the link economy: Rather than forcing users to follow links to our sites — measuring our success in old, mass-media terms of reach and frequency — how much better it could be if content could travel the net with its business model attached. I wondered why articles were not embeddable like YouTube videos, with ads, brands, links, and data capture included. Rather than rewriting others' work, we could embed it, saving resources and giving credit and audience where they are due. Rather than fighting Google News and others over copyright, publishers could benefit from such distribution.
Through my work in the New Jersey news ecosystem, we came to partner with two companies that made the embeddable article possible. The first, the late Repost.US, learned two counterintuitive lessons: When content is embedded, more than 95% of the audience exposed to it is new. And even though readers could consume entire embedded articles, they still clicked through to the creators' sites — wanting more of the same — a remarkable 5-7% of the time.
In other words: Your content is your best ad. The more you can open up your content in Facebook, in apps via the new Google/Twitter functionality, and elsewhere, the more people can discover you. This the reality of the new, distributed content ecology.
The problem, of course, is that the embedders — Facebook, et al — can distribute publishers' content and come away with greater loyalty, brand recognition, and user data. Again, the real value is the data. For I believe that the only salvation for news companies will be in knowing readers better to serve them better. Well, then, that's a matter of negotiation — and now that Google and Facebook want publishing friends, negotiation is possible.
And here's another way: Publishers could do more than just embed content on Facebook. They could start new, targeted services there, thereby using Facebook to establish relationships with users and learn about them even as Facebook uses their content to get more attention from those users. That is a new media symbiosis.