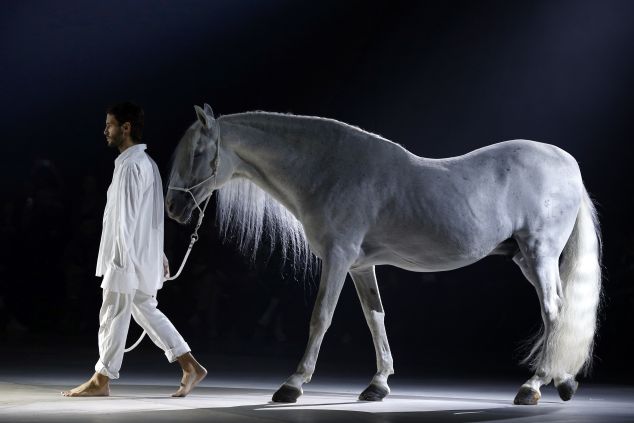 Few designers today use their location in the public eye to create true works of art. Yes, Céline churns out one covetable purse after another and Prada's collections come together brilliantly, but there is little shock factor present.
Then, there's Jacquemus' Simon Porte Jacquemus, who uses his runway each season to provoke emotion (and reaction) from the world at large. Mostly, he stages his bi-annual fashion shows as avant-garde theatre productions, rather than a straightforward showing of clothes.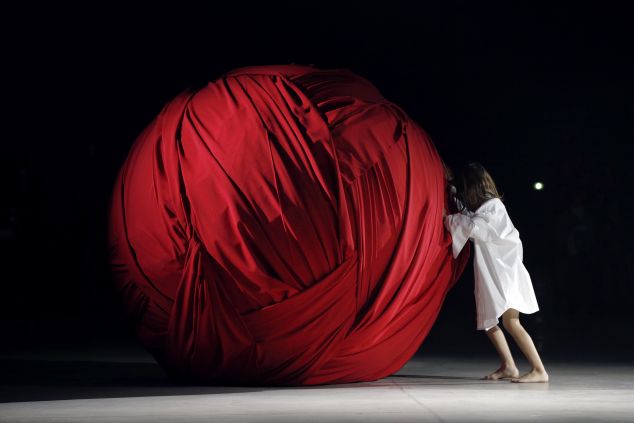 Opening the Spring 2016 collection was a barefoot child in an oversized white poplin shirt, rolling a large ball of red fabric. The petite performer, who is reportedly a cousin of Mr. Jacquemus made a few more appearances, following the large strides of professional models. Once she appeared wearing an oversized red scarf, another time carrying a slightly smaller ball of fabric, this time in white. The petite fille closed out the show as well, taking a bow with Mr. Jacquemus once the collection was through.
The designer himself contributed to the spectacle; midway through the show he walked a majestic white horse through the space. Considering how most fashion designers are riddled with nerves during their shows, often fussing with the models before they hit the runway, we'd like to applaud Mr. Jacquemus for his lax demeanor.
But what about the actual clothing? That was offered in the same vein of previous Jacquemus shows, offering up a healthy dose of nudity, silhouettes that seemed to be slashed and plastered to the body, as well as playful sprinklings of random red dots. The designer's jubilant approach was on display with a trompe l'oeil suit and skirts that seemed to be fashioned from fabric that was held together by a simple knot.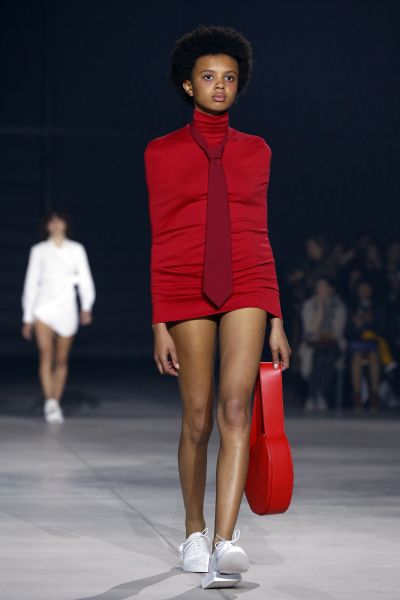 While it is safe to say that fashion today isn't boring, it is necessary to have individuals like Mr. Jacquemus on the scene to interrupt what has become the norm.